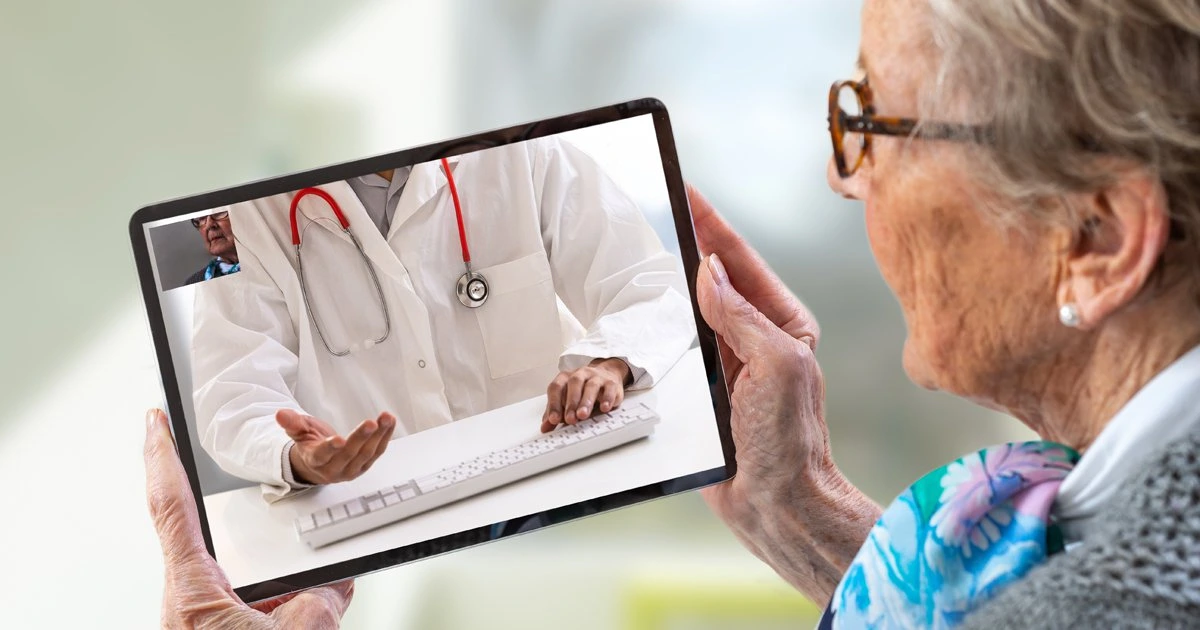 Telemedicine: What was once the healthcare future, is now the present. For many healthcare professionals and clients, telehealth is a reality. It allows healthcare professionals to provide services while cutting costs, and customers can get assistance faster, remotely. But as with any other technological advancement, medical professionals need to deliver high-quality live videos for telehealth to work, whether in terms of one-on-one video calls, web conferences, or live streams. With these telehealth tips, delivering both quality and content will be much easier for you.
What is Telehealth?
Telehealth, also known as e-health or telemedicine, refers to the application of digital communication in healthcare. Telehealth is the use of digital information and communication technologies, such as computers and mobile devices, to remotely access health services, and to manage your health care. These may be technologies that you are using from home, or that your doctor is using to improve or support health care. In other words, healthcare services provided remotely without in-person interaction is necessary.
📌 Read more: How EkoStream Can Help Your Business Grow During COVID-19 Pandemic
Why Does Telemedicine Matter?
A game-changer for doctors and customers alike is the ability to provide high-quality healthcare to clients while removing the commute and facility costs. Doctors get to see more customers and spend less on the facility. Clients don't have to wait for an appointment for months and worry about the commute.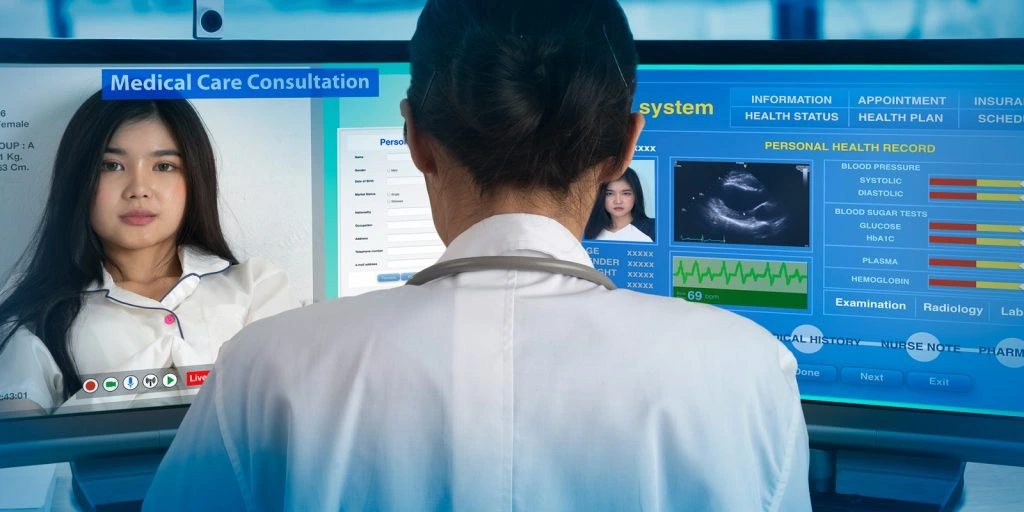 Telehealth is contributing significantly to healthcare delivery during the COVID-19 crisis. For mild-to-moderate symptoms of COVID-19 or any illness, telehealth services represent a better, more efficient way to receive initial care and perform triaging. Telemedicine also has a significant role in screening for COVID-19 symptoms and delivering routine needs and follow-up care.
Medical procedures still require appointments in person but online evaluations can save both parties time and money. Not to mention, online consultations can already restrict possible diagnoses and guide customers through recuperation.
4 Tips on Operating Your Telemedicine Services
Combining telehealth with the power of live video expands your ability to deliver high-quality healthcare services. Whether you're making video calls with your customers or offering live-streaming videos with guidance and tips, there must be quality.
With the right tools, equipment, and techniques, connecting with your customers and communicating efficiently will be much easier.
1. Get the basic equipment for live video and upgrade as you go
Despite common belief, you don't need to make a huge investment when it comes to live videos (video calls, live streams). A basic video calling device can deliver videos of high quality and be the ideal setup for you.
Your setup might look like this:
HD Webcam
External microphone (for example, the desktop or lapel)
Earphones
Computer
Fast Internet Connection
Live streaming and video calls on your computer can be very demanding so make sure your computer is powerful enough to handle them before your live video session.
2. Test everything, tirelessly
In telehealth, establishing a connection with your clients and building confidence is crucial. Constant technical issues do not send a trustworthy message during a broadcast or video call. Not testing their setup enough is a common mistake across industries related to live video. Even if you've got cutting-edge streaming gear, testing & QA is vital.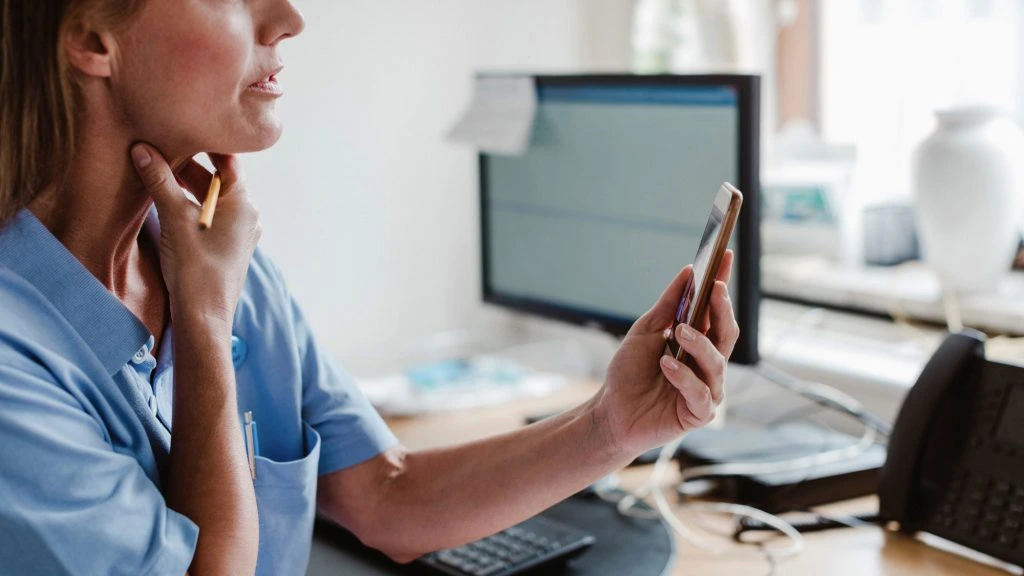 Make sure everything works before you go live and set yourself up for success. 🔎 For example, with AloPro developed by Ekoios, you can press the record button, and do a dry run of your live video session. You can then look at it, and analyze what can be improved. This is also a useful practice for professionals in healthcare who need to overcome the fear of being on camera.
3. Rely on additional resources to increase focus and engagement
This is a crucial tip among telehealth tips. The goal of any live telehealth video is optimal communication, which means that you need to engage your audience, clients, or fellow professionals – it won't be enough to talk with the camera.
Your customers might need detailed explanations in telemedicine to understand specific terms or concepts, or fellow healthcare professionals expect to see case studies and examples, and you need to deliver. With live-streaming software like AloPro, you can add multiple video resources to your live streams and video calls such as:
Images or pre-recorded videos
Share your screen, PowerPoint presentations, or apps
Webcams from different angles
Once you have configured your resources, you can switch between them with a button click, delivering a much more dynamic and engaging live video.
4. Stay present, literally
During video calls and live streams, it is easy to become distracted. You should not only avoid all distractions and focus on the video call, but also ensure that your audience does the same. One way to keep your audience focused is by using a picture-in-picture window during the video with your webcam view while you are showing other resources. It lets people stay connected to you.
Another way of ensuring that your audience is there is through interaction. Interacting with the participants during live videos is paramount. Live video is all about interaction and real-time connection. Make sure your audience feels listened to.
📌 Read more: Enterprise Mobile App Development — The Practical Guide
Conclusion
Once you apply these telehealth tips to your video calls and live streams it becomes much easier to deliver high-quality content. Telemedicine is all about effective communication with your customers, fellow professionals, and your general public.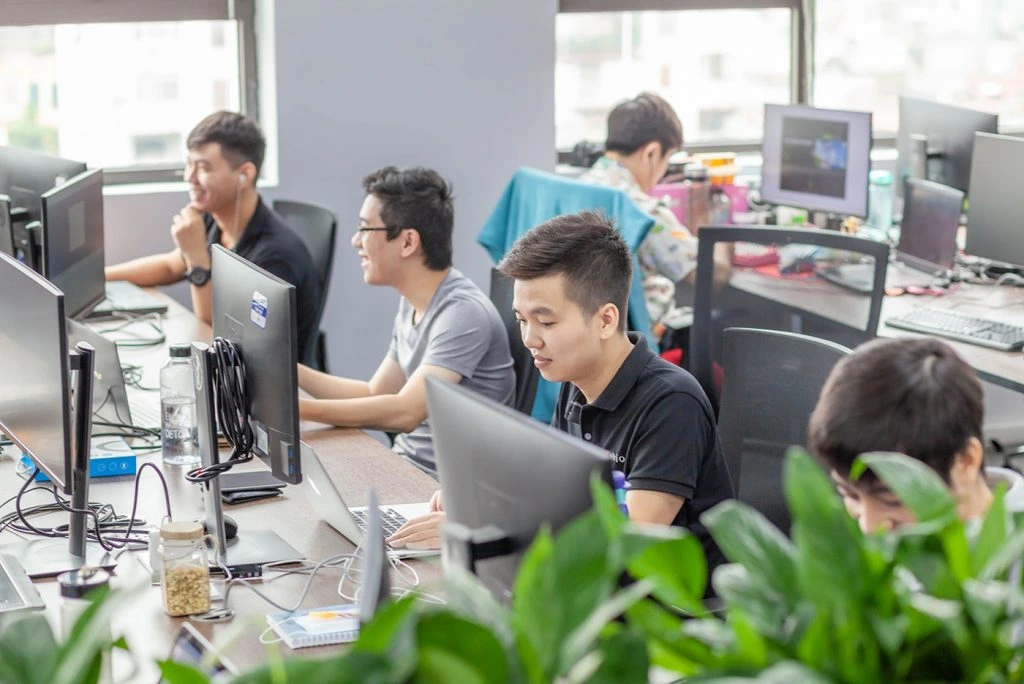 As a leading technology partner, Ekoios Technology has been supporting many medical institutions by harnessing the power of state-of-the-art technologies such as AI, blockchain, and RPA… to improve their business operation as well as patient experience. With in-depth healthcare industry know-how and strong technical expertise, we combine different knowledge into practical, efficient Healthcare solutions that deliver true values for our clients.
Are you ready to renovate your healthcare business? Contact us now for a free consultation session!
Get the best insights to your inbox
I would like to receive communications about Ekoios tailored to my interests and preferences, including latest news about products, services, events and promotions. For more information, please see our
Privacy Policy
.
Get the best insights to your inbox
I would like to receive communications about Ekoios tailored to my interests and preferences, including latest news about products, services, events and promotions. For more information, please see our
Privacy Policy
.
Thinking of outsourcing to Vietnam?
Find out which firm is your best suit with our guide of Vietnam's top 21 outsourcing companies, covering all domains and industries.