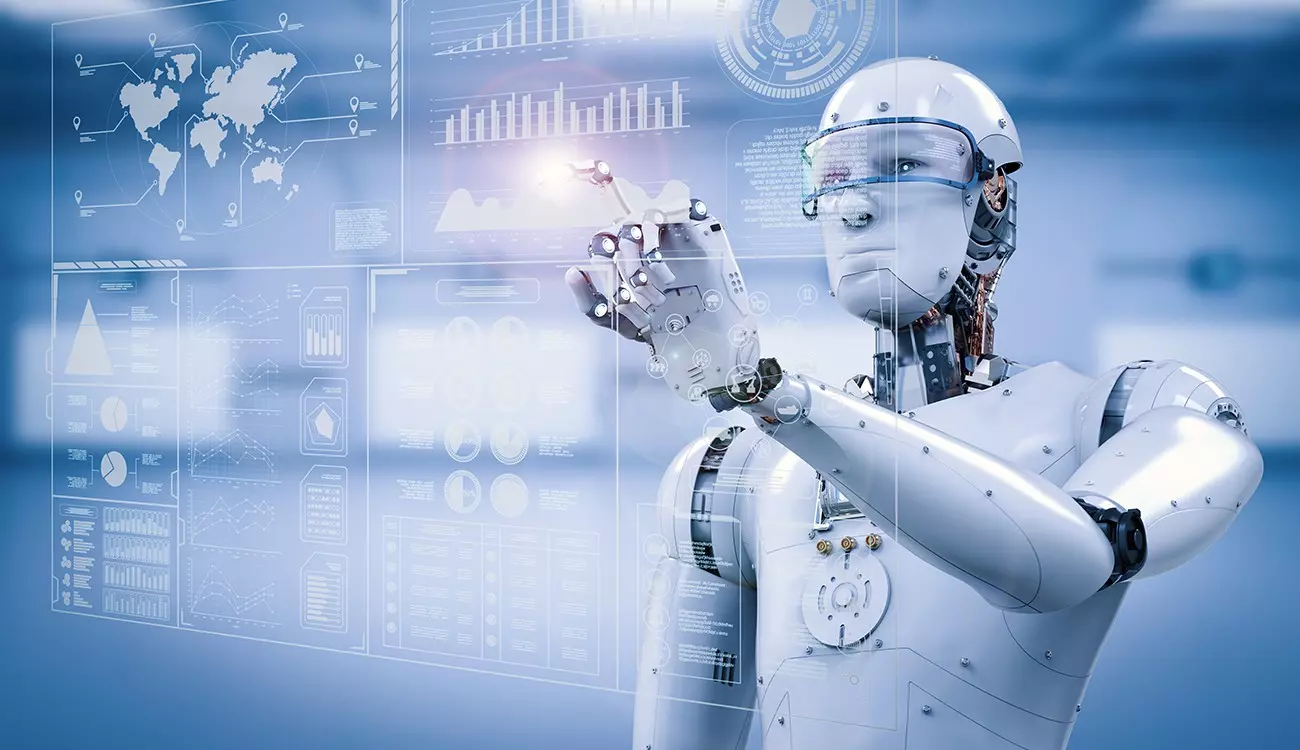 RPA – Robotic Process Automation – is a set of tools that companies can use to relieve human workers of repetitive tasks. RPA emulates human interaction with a computer interface, such as a CRM system, spreadsheet, or website, to automatically input data, collect and file information, and generally execute multi-step processes. RPA development and implementation typically give businesses 20 to 30 percent cost savings by improving efficiency, reducing errors, and increasing compliance. By taking away the most menial tasks from workers, RPA also contributes to greater employee engagement, as individuals have more time to dedicate to more fulfilling tasks.
Depending on the business, the advantages of RPA can be significant. It, therefore, comes as no surprise that companies across all sectors are making use of this technology. But what are some of the industry-specific use cases for RPA? Ekoios Technology would like to list 4 important industry applications below.
1. Retail
The retail industry involves lots of processes that are prime for automation with RPA.
In eCommerce, for example, companies can use RPA to manage constantly changing order and shipping statuses – updating customers when their items have been processed all the way through to expected delivery. In addition, RPA can be used to great effect in retail measurement.
In a case study from research firm Everest Group, an international performance management company used RPA to automate product categorization at the global and local scale – a process that had previously been carried out by hand and which consequently involved a high error rate. Using cognitive automation, the company was able to process retailer and vendor data sent to them in image and text form and automatically structure and categorize this information. This led to a 98.5 percent accuracy rate for product categorization with a corresponding 80 percent reduction in a manual effort.
2. Banking
In spite of recent digital innovations, the banking sector is still known for its lengthy processes around information input and exchange. This makes banking an ideal territory for RPA implementation. In client-facing banking, RPA can be used to confirm appointments with customers, pull up their information from CRM systems, and – using machine learning algorithms – suggest which financial products are most likely to be of interest to them. It can also be revolutionary in processes such as loan applications and approval, drastically cutting the time it takes for clients to receive a decision on their request.
The Co-operative Bank has been using RPA in identifying and automating 10 processes including Direct Debit cancellations, CHAPS payments, account closures, and audit reports. After an automation program of 12 months, results included significant time efficiencies and a rapid return on investment, with individual projects paying for themselves in less than three months.
3. Insurance
Lengthy, multi-step claims processes and document-heavy workflows make the insurance industry a prime use case for RPA. Whether it is issuing policies or renewals, underwriting, claims to process, or even just managing end-of-month reports, a host of information from different sources must be compiled and sorted for the majority of operations in this industry.
In fact, the insurance sector is one of the first widespread adopters of automation technology, and an Enterprise RPA Platform can automate 70 percent of one insurance organization's tasks. Another insurer was able to reduce its onboarding costs by 91 percent and increase processing times by 600 percent. The combination of Intelligent optical character recognition (OCR) with RPA has been particularly transformational in the insurance industry, with software automatically pulling information from documents and directing it to appropriate work streams.
4. Human resources
While not strictly an industry in its own right, HR is a permanent feature of all businesses. The more a business grows, the larger its HR department becomes, and the more processes there are for its employees to manage. Tasks such as recruitment, vetting workers, and processing employee absences or claims for expenses are time-consuming, repetitive jobs that often still rely on physical documentation. Automating these tasks with RPA frees HR workers from these jobs whilst also improving accuracy and efficiency rates for the department.
In addition, RPA can be combined with machine learning and Natural Language Processing (NLP) to great effect in HR in the creation of purpose-built chatbots. This allows employees to interact with a virtual assistant rather than a human worker when they need advice or to register claims or documents. It can dramatically improve the flow and accuracy of information to individual employees throughout the wider business, giving them better access to data and ensuring their claims are processed more quickly.
Jumpstart blockchain development with Ekoios
When it comes to choosing vendors and hiring candidates for your RPA development projects, there are many factors a company needs to carefully consider before making the final decision, including the specific business requirements, the technologies, the desired skills of developers, the operation cost, etc.
Our team is here and ready to provide you with RPA development with top software engineering talents in Ha Noi City, the Silicon Valley of Vietnam. We also have representative offices in the United States and Japan to provide seamless support for our clients.
Ekoios Technology is currently among the most accomplished in the industry, who are former co-founders and experts of leading IT corporates in Viet Nam.  With our deep experience in many tech fields (especially in Blockchain and AI) and a team of highly skilled software developers on board, we possess the expertise needed to turn your idea into reality and provide you with 24/7 support during the process, ensuring the highest quality at a very affordable cost.
Got a web3 business idea that you're confident with?
Browse our web3 development services and see what suits you
Get the best insights to your inbox
I would like to receive communications about Ekoios tailored to my interests and preferences, including latest news about products, services, events and promotions. For more information, please see our
Privacy Policy
.
Get the best insights to your inbox
I would like to receive communications about Ekoios tailored to my interests and preferences, including latest news about products, services, events and promotions. For more information, please see our
Privacy Policy
.
Thinking of outsourcing to Vietnam?
Find out which firm is your best suit with our guide of Vietnam's top 21 outsourcing companies, covering all domains and industries.