About The Clients
Oddiyana Ventures is an investment firm focused on funding innovations in the decentralization movement in the crypto space. After raising $46.49M for crypto projects with various applications, they noticed a problem as the investment field was not accommodating the ever-growing sector of low-capital investors.
Hence, they decided to incubate the Vulture Peak to empower everyone to be an early backer. Vulture Peak is a community-driven launchpad and investment fund focusing on blockchain games, metaverse, DeFi, NFTs.
The Challenges
Mr. Rabten – the project advisor, approached Ekoios as he was impressed by our portfolio in blockchain and crypto development. He laid down the overall process of the launchpad with a strong focus on removing investment barriers.
Firstly, the launchpad must operate on the consensus of first-come-first-serve (FCFS) guaranteed allocations for all investors.
Secondly, all configurations and technical requirements must be simplified for both project owners and investors.
Last but not least, Vulture Peak was expected to be deployed within 1 month only.
We then came up with a proposal of launchpad development with our white-label solution that made us Oddiyana Venture's strategic partner.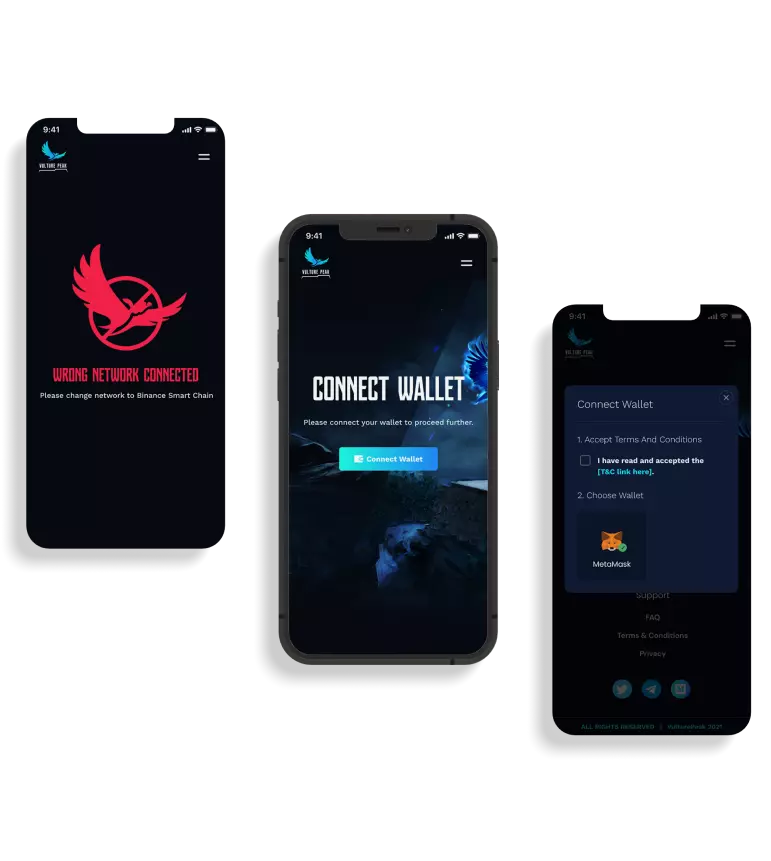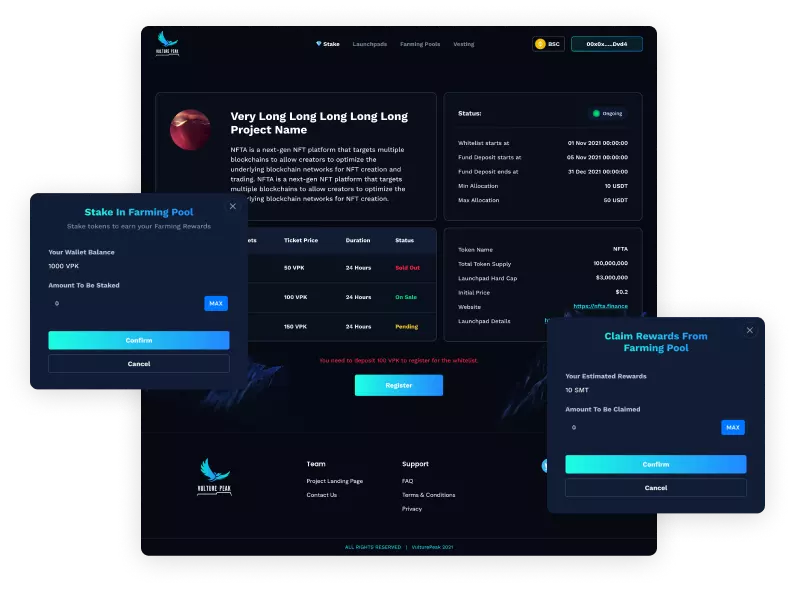 The Solutions
Based on the client's requirements, our Delivery team developed and added modifications to the solution. These customizations gave Vulture Peak an edge compared to other launchpads of the same niche: simplifying white-list conditions, no staking requirements, and no tier system.
The launchpad was also equipped with IDO, staking, farming, and vesting options for investors to register, stake/unstake, and quickly claim tokens. Admins also had complete control over each funding process to create, view, edit, and delete transactions.
Last but not least, we quickly helped apply Vulture Peak branding to our white-label solution's UI/UX so that it completely looked like their unique solution.
The Results
We successfully deployed the launchpad within a month of development and powered the first fundraising round on Vulture Peak, worth over $1,775,000.
The client was so impressed by the delivery that Mr. Sherab – the project leader, used these praising words to describe Ekoios's efforts for a time-sensitive and quality-extensive project on Clutch:
"…Their work ethic was highly appreciated throughout, delivering the project on time without compromising quality…."
🔎 Looking for something similar?
Technology Stack
NestJS

NextJS

MongoDB

Solidity