About The Project
Cabinet Inc. is a prominent Japanese company at the forefront of Web3 and blockchain advancements. With a track record of developing cutting-edge applications, they embarked on creating Sommar, an intelligent tool to address the information overload faced by global business professionals.
The Challenges
For global entrepreneurs, keeping abreast of industry news worldwide is essential. However, reading and comprehending articles in foreign languages can be time-consuming.
Recognizing the pain point, Cabinet envisioned a solution that could summarize, aggregate, and translate articles into users' native languages. Leveraging the AI development expertise of Ekoios, Cabinet partnered with us to bring Sommar to life.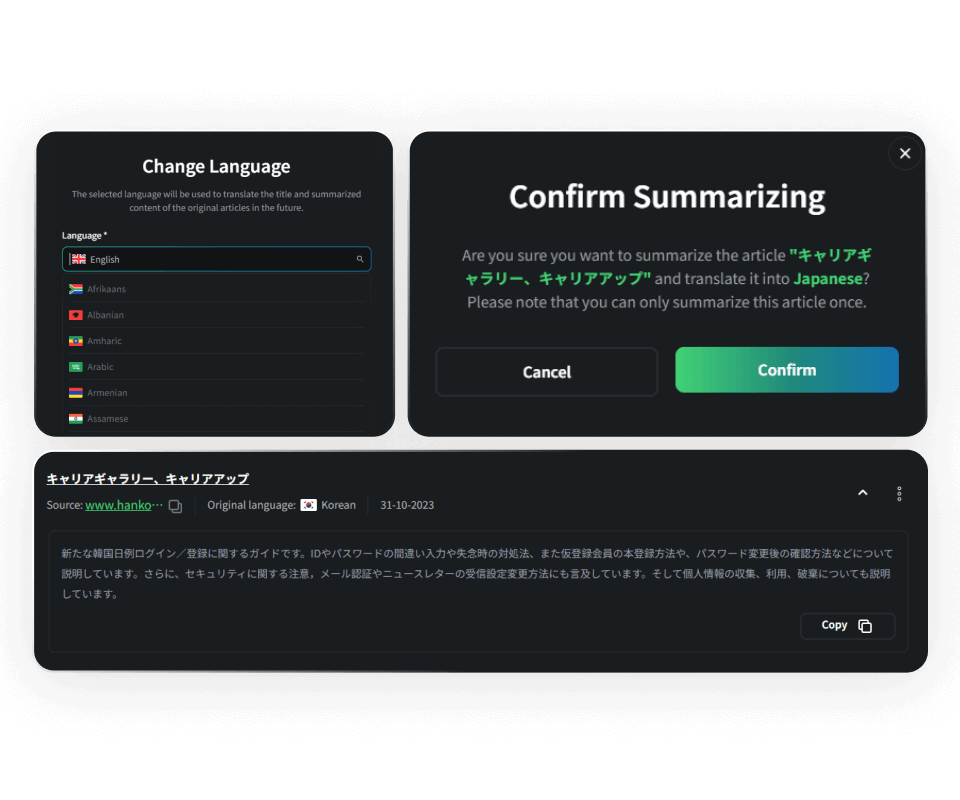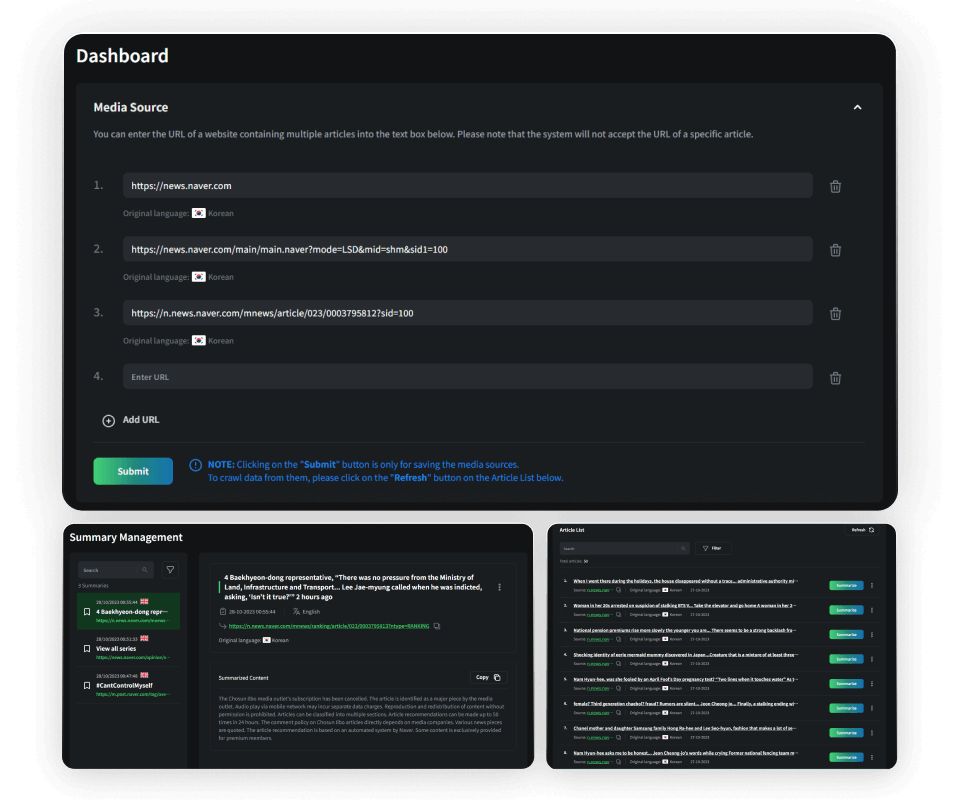 The Solutions
Ekoios crafted seamless UI/UX experiences that prioritized simplicity and centered around key features, allowing users to navigate Sommar while saving valuable time. Using ChatGPT3.5, a robust language model equipped with natural language processing (NLP) capabilities, Sommar can analyze texts and extract crucial information for effective summarization. By providing users with relevant, condensed insights, Sommar eliminates information overload and keeps them updated with the latest news.
Technology Stack
ReactJS

NextJS

MySQL

Alibaba cloud
The Results
Sommar emerged as a comprehensive tool for global business professionals to gather and consume insights and the latest news in their industry.
Language translation: With AI-powered translation capabilities supporting over 100 languages, users can effortlessly translate articles into their desired language
Summarization: Sommar employs deep learning-based NLP algorithms to summarize entire articles or websites containing multiple articles, saving users valuable reading time
Saved articles: Users can access important information at any time, allowing them to stay informed about the industry
🔎 Looking for something similar? Explore our services