About The Project
Built around Bunicorn – a popular card-based NFT web3 game, Buni is a full-fledged ecosystem that elevates DeFi and blockchain gaming experience to the next level
The Challenges
According to the client, the system needed to be stable, innovative, and capable of driving the new blockchain gaming experience.
This was no small task as the ecosystem itself was that of a full-fledged one consisting of an NFT game, an NFT marketplace, a decentralized exchange, and an NFT yield farm.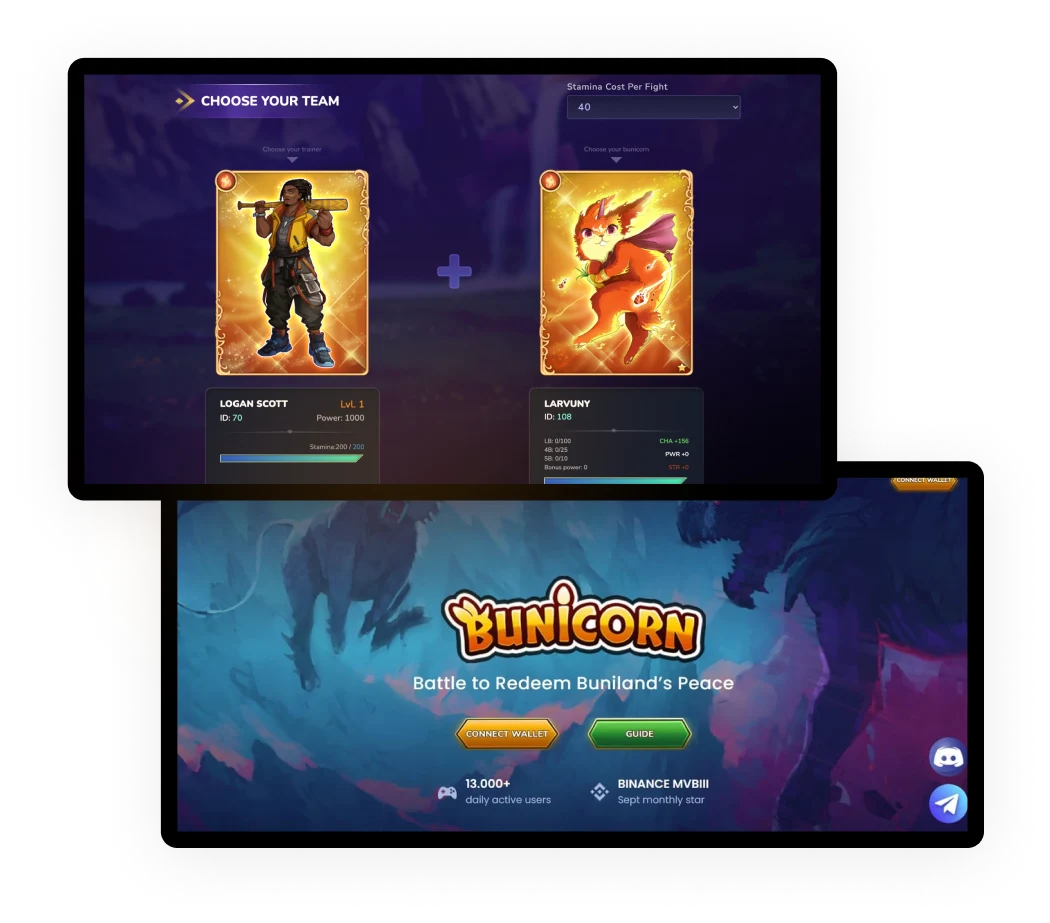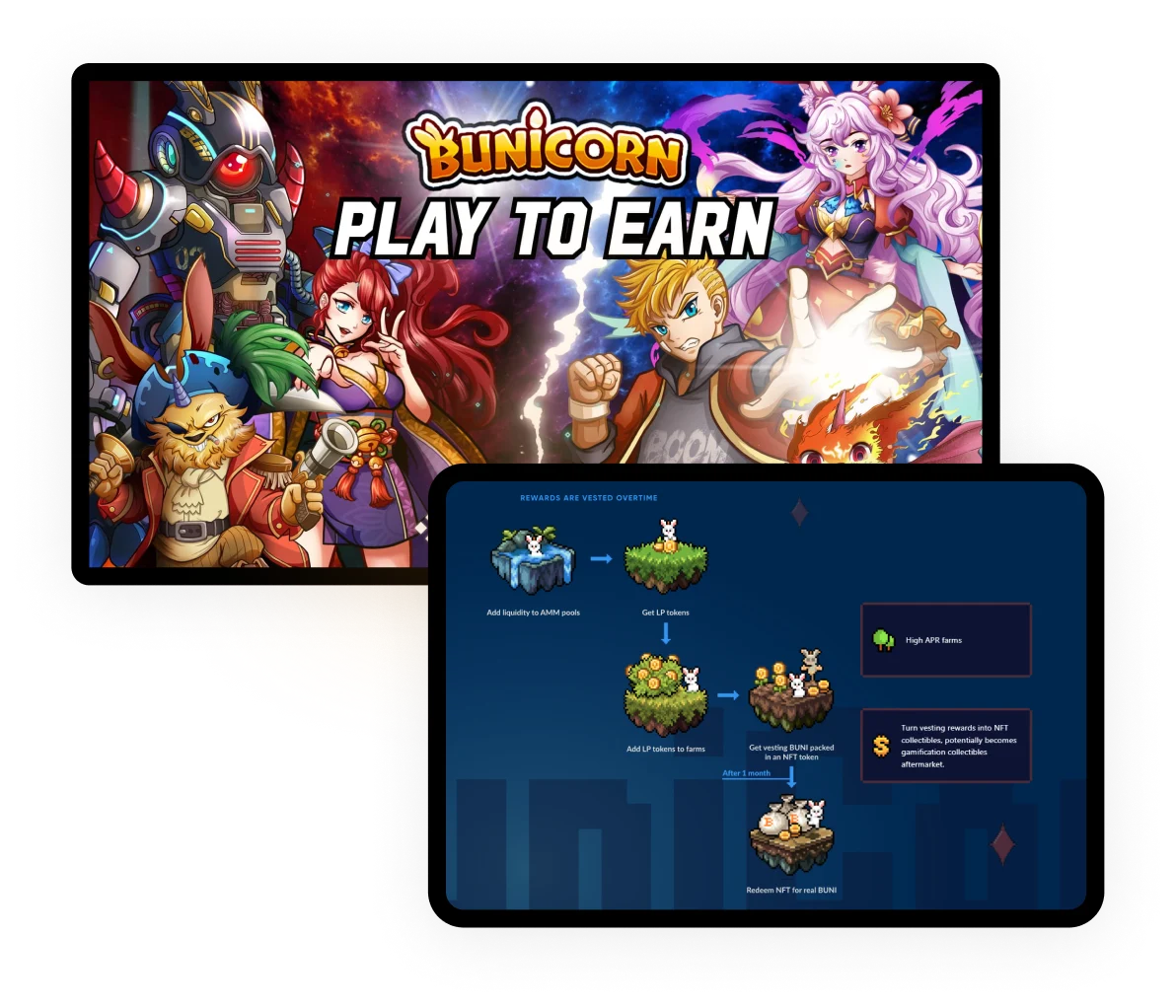 The Solutions
After discussing with our client, a team of experts and engineers totaling over 40 developers was assembled to start developing the Bunicorn web3 ecosystem. Based on the client's requirements, the following solutions were developed:
Bunicorn – a Pokemon-inspired, NFT-based, play-to-earn game that employs a card-based system that keeps people progressively engaged with NFTs and the BUNI & BUR tokens distributed through gameplay
A peer-to-peer, feature-packed NFT marketplace based on the BNB chain to trade in-game collectibles
A unified, high-performing AMM DEX that works for both tokens and stablecoins, with smart order routing to split trade across multiple pools for optimized prices
A simple, five-step NFT yield farm designed to encourage low inflation and high APR. Users can earn exclusive time-locked NFT collectibles through the process of staking BUNI or BPT
The Results
The game ecosystem runs rock-solid and achieves outstanding results within a short amount of time:
The Bunicorn game reached a peak of 16,000+ UAW (Unique Active Wallets), with a total of over 339.59K transactions made
The game NFT marketplace proved capable of withstanding thousands of co-current visitors at once
🔎 Looking for something similar?
Technology Stack
Web3JP

React

Solidity

VueJS

Subgraph

ReactJS

WalletConnect