About The Client
NFTify is a no-code NFT marketplace solution for any Web3 enthusiast to build, sell and grow an NFT business without coding or upfront investment. Users can fully customize their NFT storefronts, list NFTs for sales in different methods, and promote the site with built-in marketing tools.
The Challenges
Nebula Ventures, the investor of NFTify, have recognized the tremendous demand in self-owned NFT marketplaces since the early days, as public sites don't provide enough room for creativity and originality.
With a vision for a game-changing platform in mind, they were in need of a development house with expertise in both web app and Web3 development, providing end-to-end services with continuous upgrades to keep up with the ever-expanding backlog.
And that's why Nebula came to Ekoios.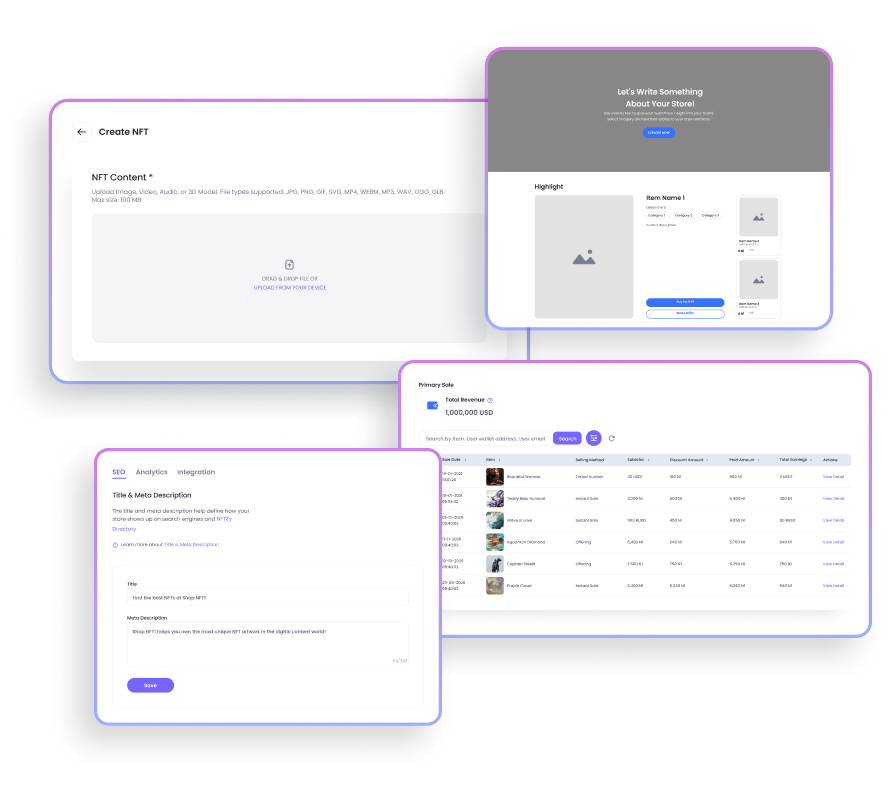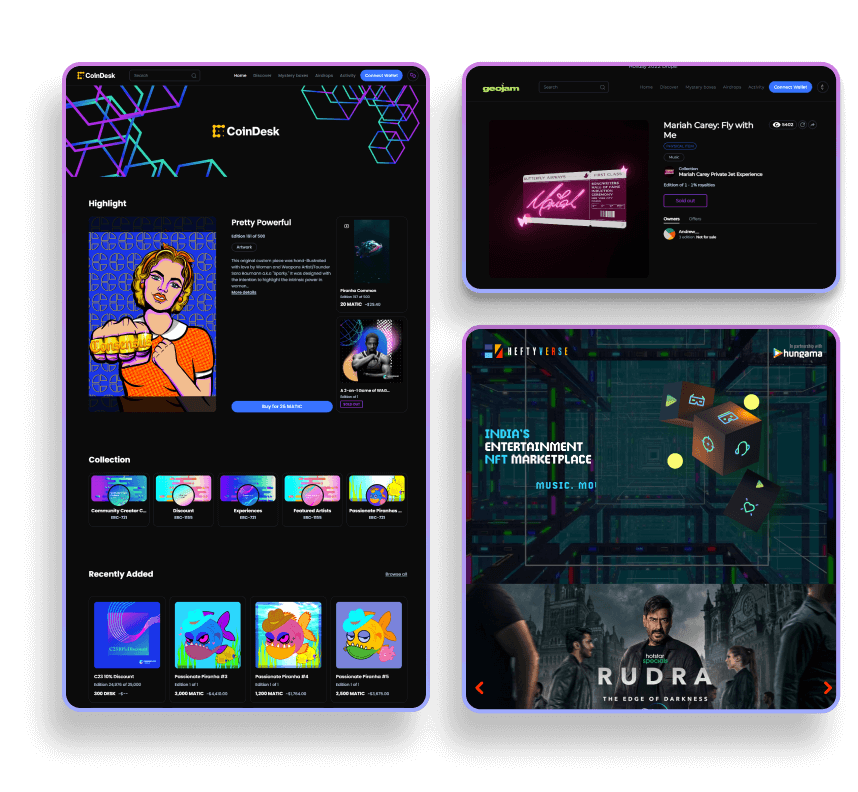 The Solutions
We quickly assembled a dedicated team of 15 business analysts, designers, developers, and testers to meet the extensive scope and duration of the project. Led by an experienced project manager, the team strictly followed the agile development method to release new features every 2-week sprint.
In July 2021, Ekoios had successfully launched the MVP to the public – after just 2 months! And with 10 more months of development, NFTify now boasts to be the most advanced platform with 40+ features to meet the needs of every user, including:
Storefront: Theme customization, custom domain, light & dark mode, multi-language support, ownership transfer.
NFT sales: Smart contract creation, unlimited NFT listing, 8 selling methods, fiat & crypto payment, gasless transactions, collaborator access, management dashboard, revenue sharing.
Marketing: Airdrop, analytics, email marketing, blog, SEO settings.
The Results
NFTify was quick to attract brands and creators all over the world, widely approved as one of the leading builder apps for NFT marketplaces.
17K+ NFT businesses built
1M+ NFTs created
$20M+ in transaction volume
And that's just some of the numbers. NFTify is also home to some of the biggest names in the Web3 space: CoinDesk, GeoJam x Mariah Carey, Heftyverse, Alpha Ape & more!
🔎 Looking for something similar? Explore our services
Technology Stack
Binance

Ethereum

Polygon

Cardano

React

NodeJS

MongoDB

Solidity