About The Client
Age of Gods is an adventure-filled interactive game developed by the Hongkong-based VC SpiderSilk Capital and Juego Game – the studio trusted by global entertainment corporations such as 20th Century Fox, Disney, Warner Bros, and Amazon with 250+ successful game projects.
Via various gameplays such as guilds, arena, PVP, and tournaments, players can gain and sell AOG NFTs and tokens in a sustainable system, backed up by the 100% buyback-and-burn strategy.
The Challenges
After the successful launch of their token vesting portal, the Age of Gods team entrusted Ekoios with another critical project in their ecosystem: an exclusive NFT marketplace for their player community.
With their upcoming release of the 10,000 God NFT collection, aggregated marketplaces are just not enough. Nick van der Kolk, the Age of God's CEO, remarked that a private NFT marketplace was necessary to fully display NFT properties, transact with its own AOG token and facilitate secondary sales.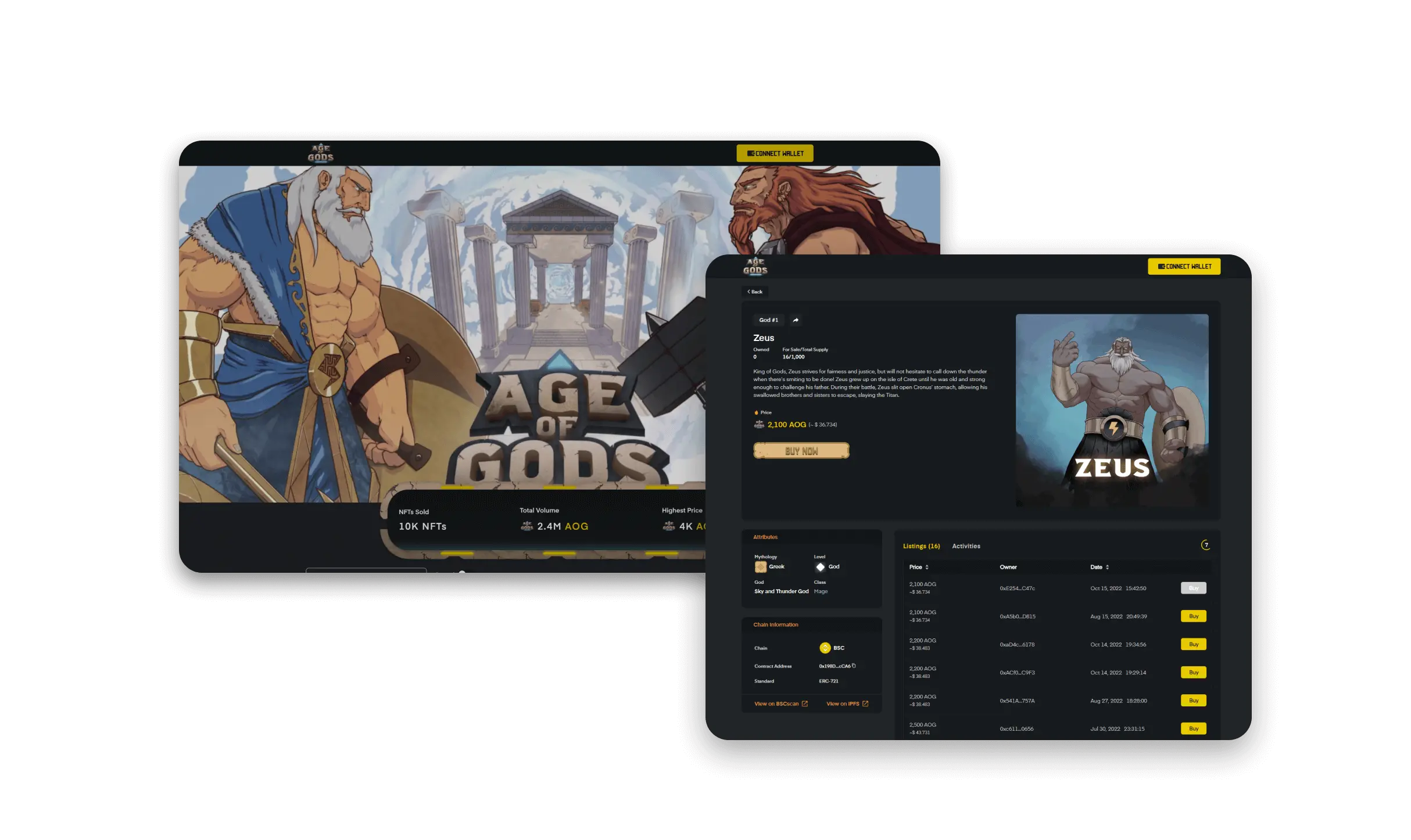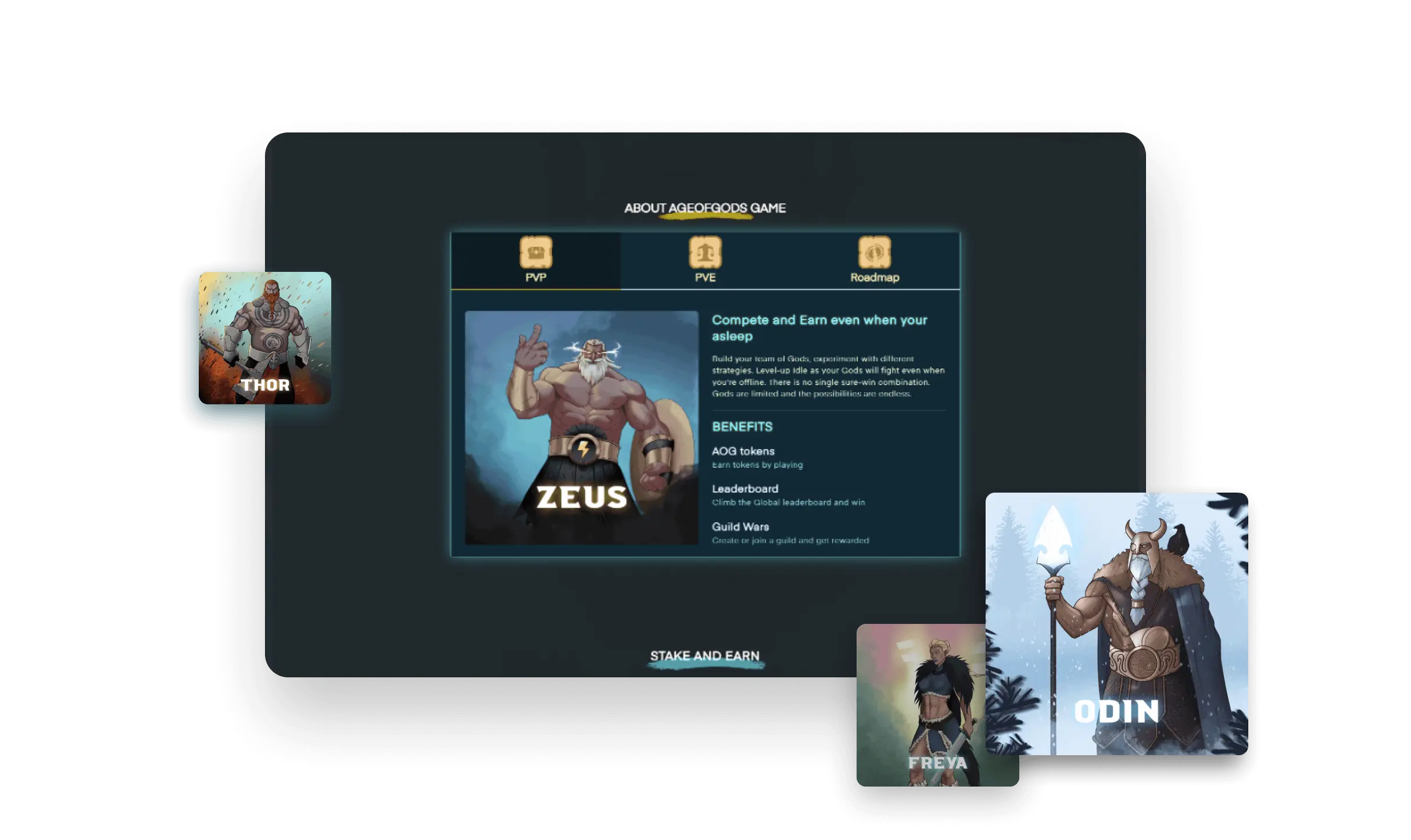 The Solutions
For the web3 game creators to list the NFT collection up for sale, and for game players to purchase with their AOG tokens, we integrated two similar crypto wallets from the game: MetaMask and Wallet Connect then configured AOG as the exclusive payment method.
As each NFT possesses its own attributes such as Mythology, Level, and Class, the team decided to go with a simple but effective filter so that users can quickly sort through items on the homepage or NFT storage to find what they need. Users can then click on an NFT to explore more information including description, attributes, chain information, current listing, and recent activities, then make the purchase.
Most importantly, every page has a switch button for users to view listings on the whole marketplace or just their own, which we believed is a huge convenience in the user experience.
Throughout the development process, we made sure that the site's look and feel stay consistent with the brand. And in just under 2 months, the feature-rich NFT marketplace was developed, tested, and officially launched!
The Results
Since the official release in April 2022, the Age of Gods' NFT marketplace has powered more than 10,000 transactions, raking in a total volume of 4M AOG tokens (equivalent to $560,000) within 6 months. 
Extremely pleased with the outcome, Nick commented that the final product was "fast, reliable, affordable, and most importantly, secured." And our collaboration definitely won't stop here, as the Age of Gods community is rapidly growing with new gameplay and features. 
So if your NFT game is looking for a reliable tech partner with a powerful white-label NFT marketplace solution – Ekoios got you covered. Just drop us a message here so our consultants can get back to you with the most suitable solution, as soon as possible.
🔎 Looking for something similar?
Technology Stack
ReactJS

React Native

Nest JS

MongoDB

Solidity