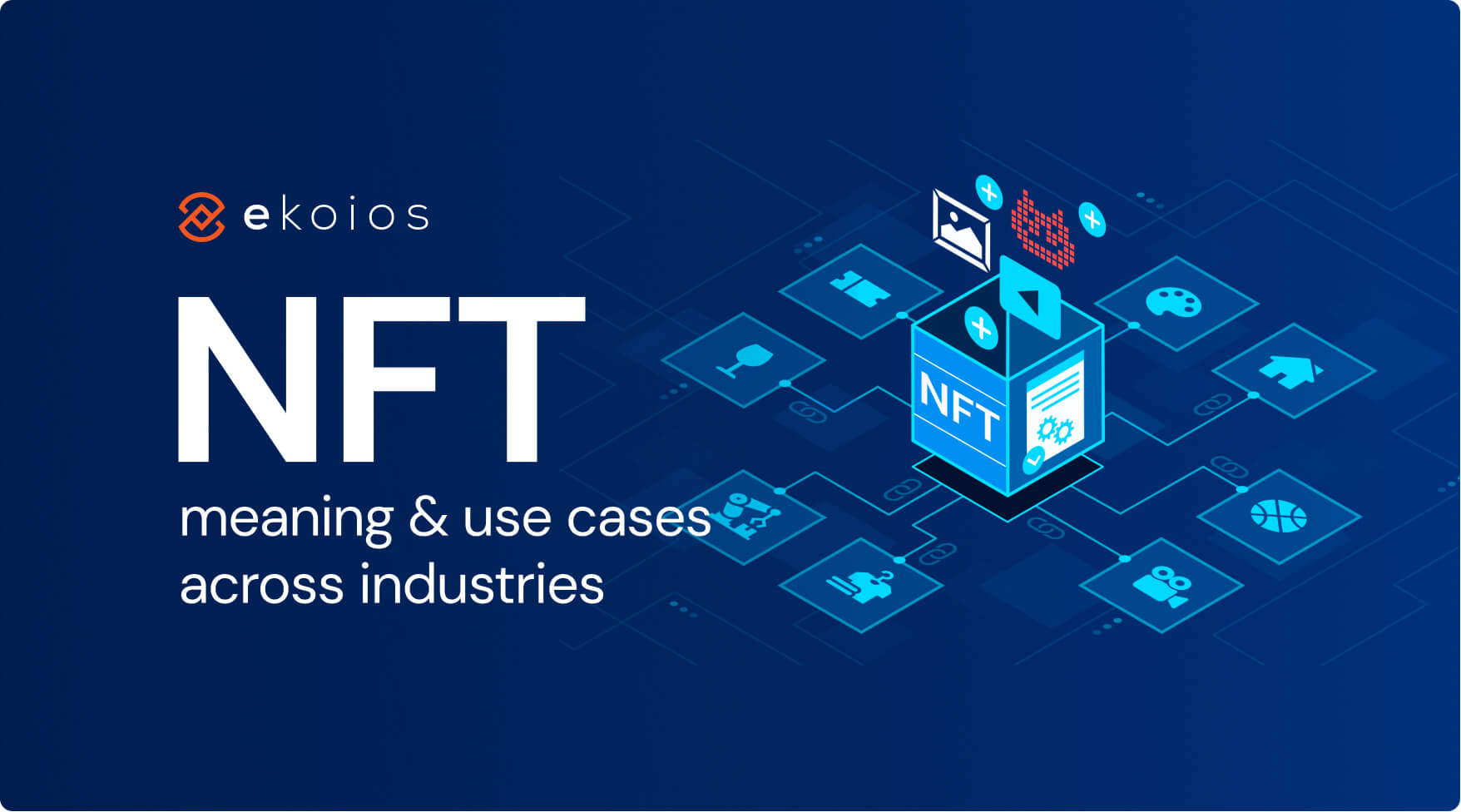 NFT was the buzzword of 2022. Celebrities, companies, and brands all loved it, as NFT was poised to be the new way for brands to connect to their customers – but to most people, NFT is still a vague concept. To this end, this article aims to explain NFT once and for all – from NFT meaning, how it brings more value and the existing use cases of NFTs across industries.
The Meaning of NFTs
Short for Non-Fungible Token, NFT is a unique unit of data that lives on the blockchain. This token, or unit of data, is used to prove ownership of almost anything – whether it be a car, a ticket, or a work of art.
Briefly, the ultimate purpose of NFT is to focus on the unique product, tokenization it, and make it changeable in Blockchain. This could lay the groundwork for the new and vibrant market as it visibly targets the consumer psychology that favors the product's uniqueness. So, what are the advantages of NFT that make it so widespread in the digital market?
Promising values of NFT
Thanks to the nature of blockchain being immutable, transparent, and secure, properties can be confidently validated with the use of NFTs and this opens up a whole new way to do ownership as almost anyone can create an NFT and rely on the blockchain to ensure that the NFT is one-of-a-kind and not replicated. Furthermore, to encourage trading, reselling as well as to help drive up the values of NFTs, every NFT has a registered original creator that earns royalties every time the NFT is sold.
Another benefit of NFTs is that they can be easily traded without prohibition. This is one of the key factors that make the transfer between assets-based NFTs become more valuable in the future. For instance, a person has a painting and wants to sell it to the US or France, but the condition is not feasible as he/she may encounter problems related to transport regulations and operation. Meanwhile, thanks to NFTs, that person only needs 1 click on a computer to shift the property to anywhere on earth.
Finally, NFTs have an important factor that opens the door for tokenization, which is anti-tampering. According to this unique nature of Blockchain, people will no longer have to worry that the item is likely to be faked due to its unique version.
🔸 Read more: What Is A White Label NFT Marketplaces
Use cases of NFTs across industries
There are plenty of practical fields that see the remarkable prospect and thriving of NFTs, which can be listed as:
1. Art industry
The copyright issue with works of art is always a legal hot potato among artists, especially in the digital age. However, the appearance of NFTs probably plays a key role in solving this problem. In fact, with the application of NFTs, a person can transform, for instance, a painting into a digital version in Blockchain with the ownership history and identifier code, hence demonstrating his/her eternal and exclusive possession. Even though any digital product can be copied, no digital copy will be like the original because blockchain will reflect only one NFT.
Furthermore, NFTs enable independent artists to earn royalties from their artworks down the road, which means that whenever the NFT gets passed on and there's a new registered owner, the artist (original owner) gets a cut from it. This effectively encourages artists to create more original works and use NFTs as a means to earn more revenue.
2. Web3 Gaming industry
NFTs open up a new myriad of P2E (Play to Earn) Web3 games. New games are popping up with NFTs powering the core experience, and simply by playing these games, players can be rewarded with NFTs which can be traded on NFT marketplaces and sold for cryptocurrencies.
Unlike traditional games, with NFT games, players are the ones actually in charge of their possessions – including characters, and in-game items – and not the game publisher.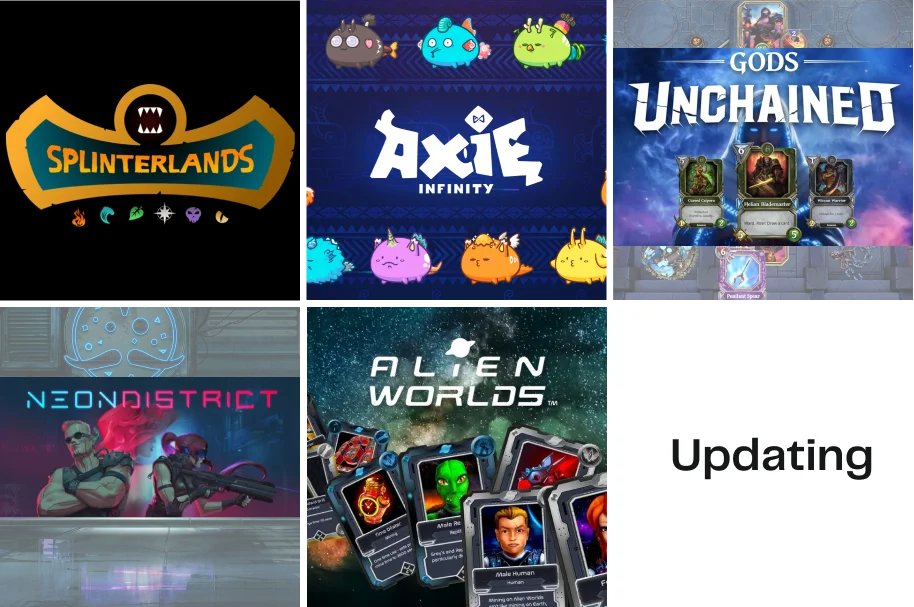 3. Music Industry
It's about time the traditional music industry go through an overhaul. With NFTs, not only do artists get more royalties but they could even drive more revenues to their NFTs by attaching more real-world benefits to their works.
For example, there's the "Mariah Carey, Fly With Me" NFT that sold for 7.1M $JAM (equivalent to over $61,000). This is a prime example of NFT enhancing the brand-customer relationship as the sole holder of this NFT gets to have various exclusive experiences, one of which is the right to fly on a private jet with Mariah Carey.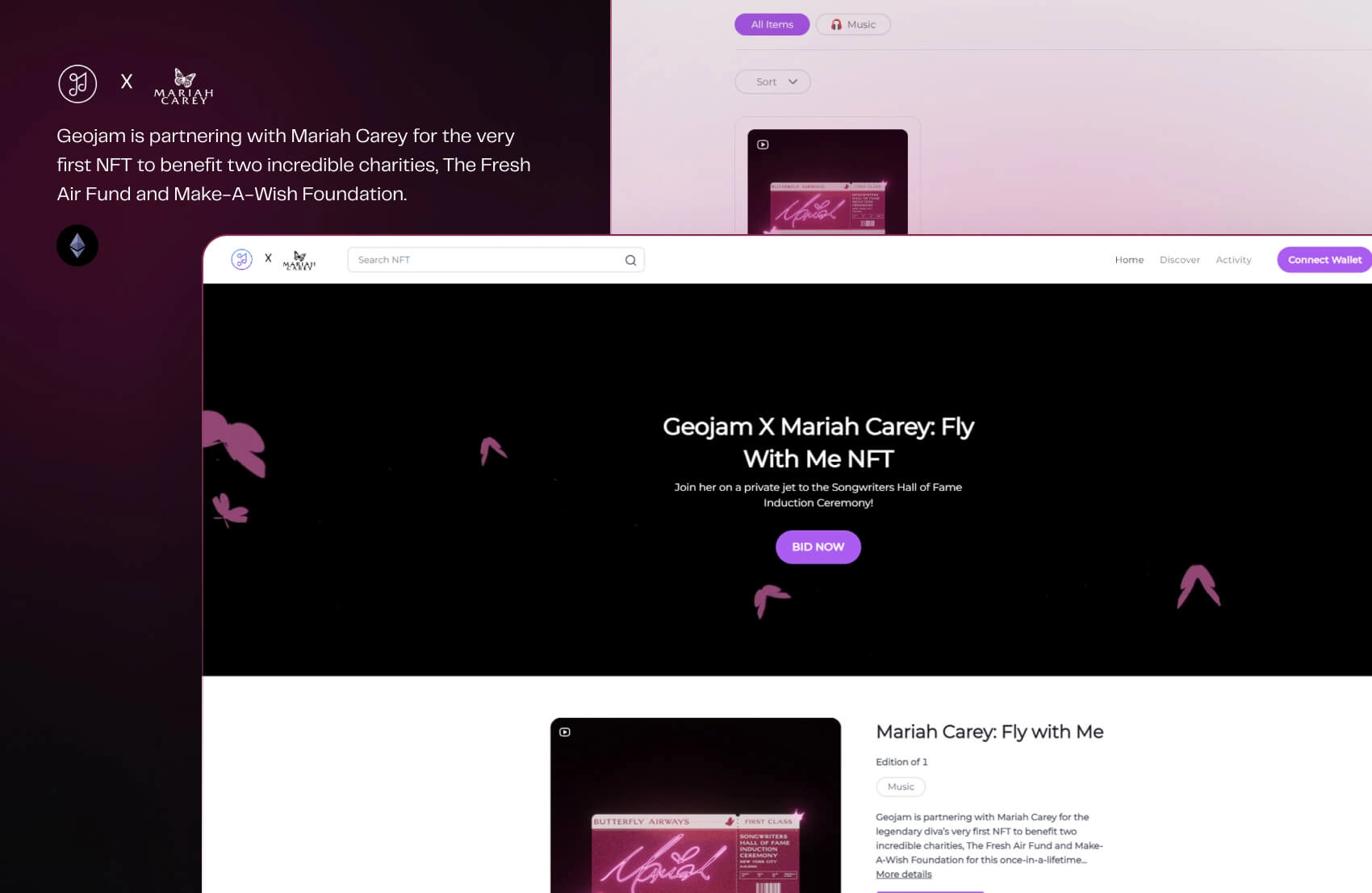 4. Sports Industry
With NFTs, sports brands are finding new ways to increase brand engagement and potentially new revenue streams from the selling of NFT memorabilia. A famous example of this would be the NBA Top Shop marketplace where you can browse highlights from basketball matches in the form of NFTs. With such an original idea, the marketplace managed to rig in over $230 million in sales within only a year of its launch.
5. Fashion Industry
Fashion NFTs – just like fashion in the real world – take many forms. NFTs can serve as virtual clothes which users can wear in virtual realities, or in the case of Jimmy Choo, as the digital version of a piece of fashion clothing:
For the brand's first-ever NFT collection, they released over 8,888 mystery boxes divided into different levels of rarity, with the super-super-rare being a single pair of sneakers. The owner of this super-super-rare NFT gets to receive a physical copy of it while still being able to trade and auction the NFT for huge sums of money.
Notable NFT projects from Ekoios
The growing presence of NFT projects among large industries such as art, game, and personal identity shows a great prospect of NFT down the line. More and more NFT collectors take part in this lively market and an array of NFT projects has emerged to contribute their part to this digital space endeavor.
Most notable is Ekoios, the blockchain leading company in Vietnam, with longstanding experience in Blockchain technology and software services from web/mobile development to AI. Ekoios group so far has developed a plethora of advanced NFT projects with prestigious customers from the US, Korea, Singapore, and Japan, winning a sustainable reputation globally. Our diversified NFT products include NFT marketplace, NFTify, NFT software and plugins, auction platform, token launching, and NFT consulting service, which helps Startups and Enterprises to fully exploit the power of blockchain technology and the NFT market.
🔸 Read more: What Is A White Label NFT Marketplaces
Conclusion
As NFTs get more mature, we're only seeing more use cases and utilities coming from emerging NFTs. And with NFTs becoming more mainstream, it's important that newcomers have the right idea of what NFT is, and what they can expect from NFT instead of going into it blind.
Got a web3 business idea that you're confident with?
Browse our web3 development services and see what suits you
Get the best insights to your inbox
I would like to receive communications about Ekoios tailored to my interests and preferences, including latest news about products, services, events and promotions. For more information, please see our
Privacy Policy
.
Get the best insights to your inbox
I would like to receive communications about Ekoios tailored to my interests and preferences, including latest news about products, services, events and promotions. For more information, please see our
Privacy Policy
.
Thinking of outsourcing to Vietnam?
Find out which firm is your best suit with our guide of Vietnam's top 21 outsourcing companies, covering all domains and industries.