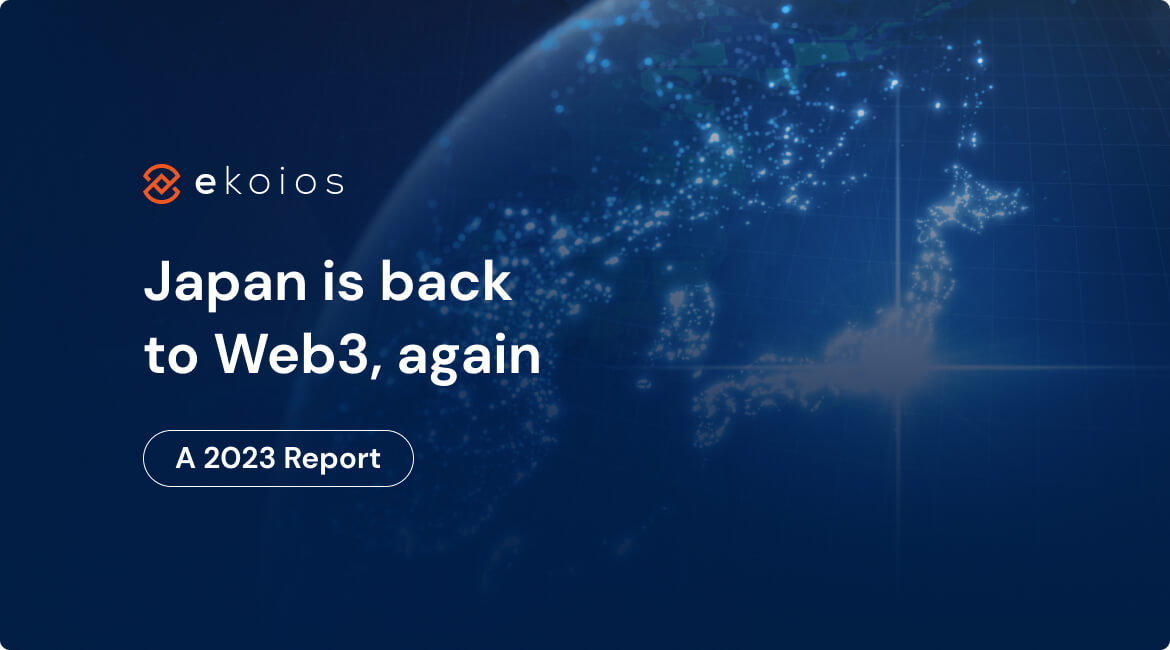 Back in October 2022, Japan's Prime Minister Fumio Kishia said in a speech delivered before Japan's National Diet that the country would be promoting a slew of Web3 services as part of its broader efforts to ramp up investments in digital transformation.
And the leader of the Liberal Democratic Party really doubled down on the promise. A specialized Web3 office was established earlier in July 2022, directly under the Ministry of Economy, Trade and Industry (METI), focused on creating policies, proposals, and initiatives that attract investment and fuel the expansion of Web3. Here are their results after 9 months of action.
Approved: The Web3 White Paper "Cool Japan"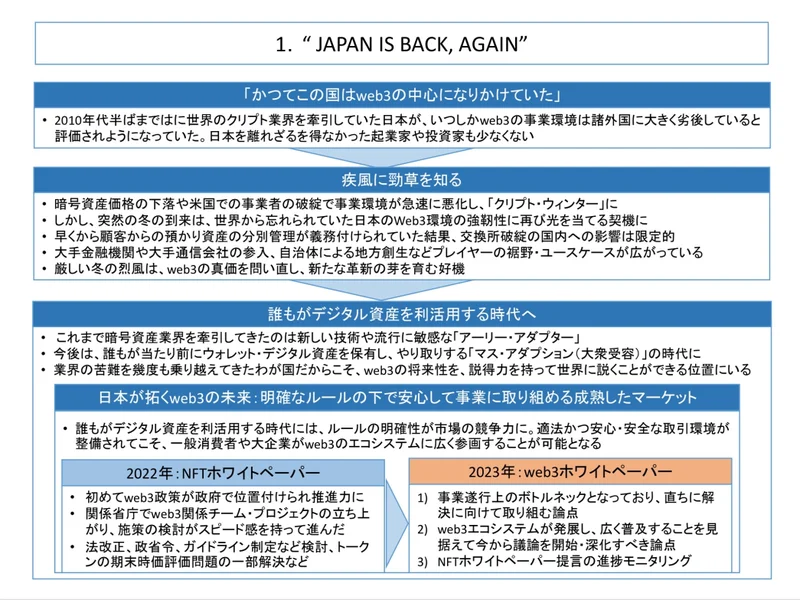 On April 6, Japan approved the "Cool Japan" white paper outlining recommendations for boosting the country's crypto industry, proposing tax reforms, clearer accounting standards, a DAO law, and more. The recommendations are as follows:
Additional tax changes, including tax exemptions for companies holding tokens issued by other companies

DAO law based on Japan's godo kaisha (similar to limited liability companies)

A more transparent screening process for circulating and new tokens

Accounting standards for existing Web3 companies and guidelines for banks and insurance companies entering the Web3 industry.

Regulations for stablecoins (both local & foreign) and self-regulatory organizations.

Public-private partnerships to sort out data and NFT rights, and explore ways to legally license NFTs.

Issuance of crypto visas to skilled workers to expand the startup visa system.
🔸 Learn more about web3 trends in 2023
Assembled: Japan Metaverse Economic Zone
This February, 10 Japanese powerhouses in tech and finance announced the plan for Japan Metaverse Economic Zone, by building an open metaverse infrastructure called "Ryogukoku".

This will enable interoperability between different metaverse platforms and serve as a new social infrastructure for enterprise DX, marketing, work style reform, and consumer DX/EX. Financial institutions can also collaborate on identity authentication, various payments, data infrastructure, insurance, and more.
Piloted: The digital yen, and the comeback of stablecoins
Japan will launch a pilot program in April to test the use of digital yen, a central bank digital currency (CBDC). The program aims to test the technical feasibility and ways to utilize the skills and insights of private businesses in designing a CBDC ecosystem. The Bank of Japan has been experimenting with the concept for over two years, as China's digital yuan continues to lead the CBDC race globally.
Moreover, the Financial Services Agency (FSA) announced to lift the ban on stablecoins by June 2023, but with certain restrictions. Only stablecoins that satisfy the agency requirements are to be listed on Japanese exchanges, for example, USD Coin (USDC), Tether (USDT), and those with reserves backed by liquid assets.
Movements that fuel the transformation
Regulations are now in startups' favor
Japan has the world's most progressive climate for cryptocurrencies, however, growing AML concerns are drawing the FSA's attention toward further regulatory steps. FSA's framework has undergone 3 reforms, with the latest in 2022 taking all Web3 aspects into account: stablecoins, DeFi, and NFTs. For more detail, you can refer to the FSA's latest international release via this link.
From April 1 forward, crypto startups are exempted from paying corporate taxes on unrealized gains, instead of the previous 35% rate that has driven project founders away from the country.
Seizing the unprecedented opportunity
So what does this mean? Digitalization of the entire financial system, regulatory changes in all Web3 aspects, lower entry barriers for startups – there is really no better time than now to enter the Web3 door that Japan has made wide open.
Are you testing the water, drafting a product design, or ramping up infrastructure for this promising future? Whichever your need is, Ekoios Technology, a leading Web3 development firm, is well-equipped with in-depth market knowledge, technical expertise, and human resources to meet it. Contact us today for a strategic consultation – we're always eager to help!
🔸 Read more: Top Web3 Development Companies in Vietnam to Look Out For
Get the best insights to your inbox
I would like to receive communications about Ekoios tailored to my interests and preferences, including latest news about products, services, events and promotions. For more information, please see our
Privacy Policy
.
Get the best insights to your inbox
I would like to receive communications about Ekoios tailored to my interests and preferences, including latest news about products, services, events and promotions. For more information, please see our
Privacy Policy
.
Thinking of outsourcing to Vietnam?
Find out which firm is your best suit with our guide of Vietnam's top 21 outsourcing companies, covering all domains and industries.