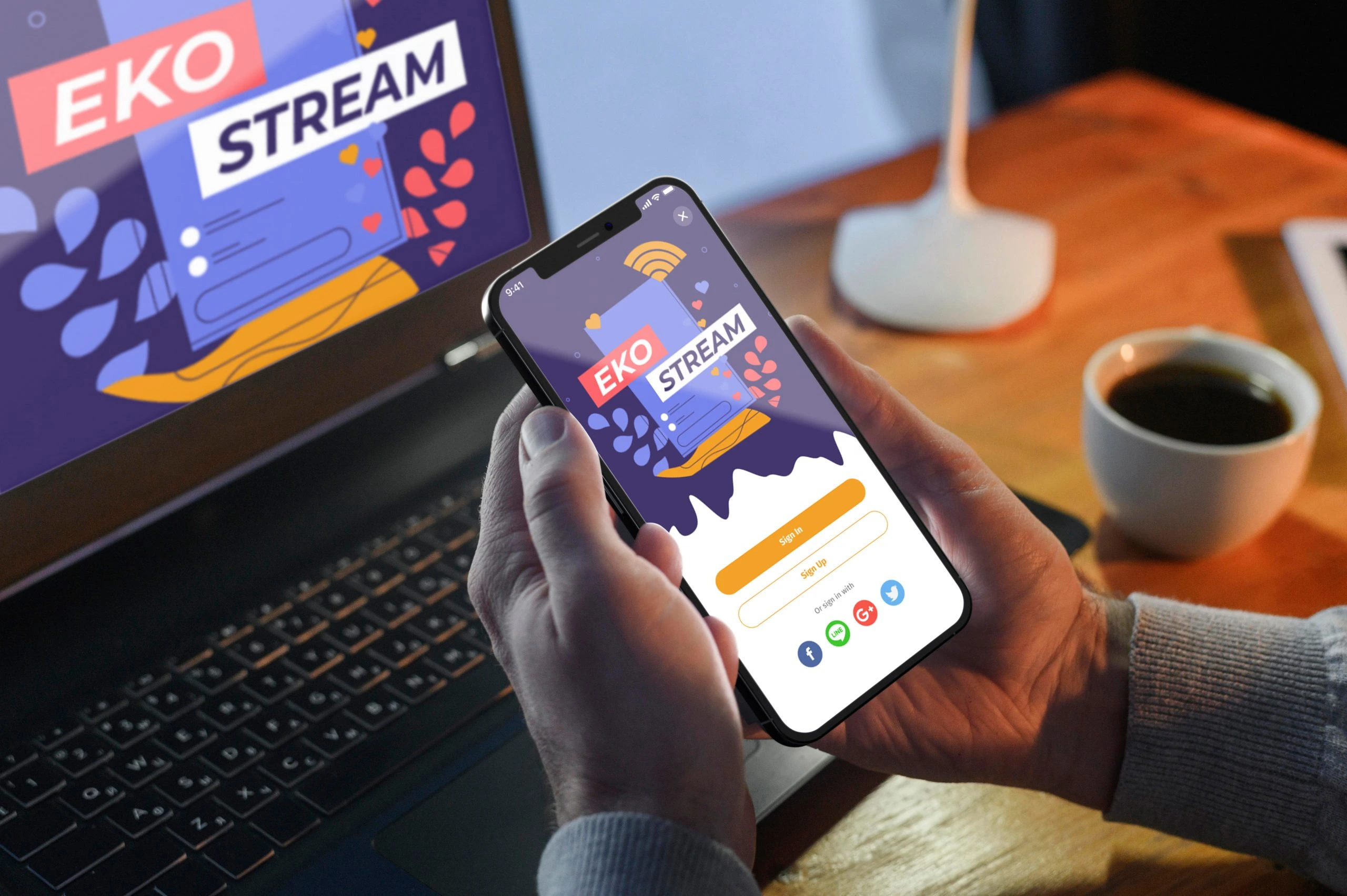 More and more organizations are using live video streaming as a reliable way to reach their audiences, overcome physical limitations, and help improve their operations, especially during the COVID-19 pandemic when physical interactions are very limited. We've seen how video has evolved from a luxury to a norm for both people and organizations, so it's no surprise that as many as 76% of large companies run a webcast once a year, 46% at least once a month, and 27% at least one every week.
EkoStream is Ekoios Technology's latest solution for live streaming purposes. With many customizable functions, EkoStream can be tailored for different organizations with specific needs. Powered by the latest tech stacks and cloud-based infrastructure, EkoStream is a reliable, efficient live-streaming platform that can help you resolve the problem of distance & urgent requests, especially in this COVID-19 pandemic period.
Applications of EkoStream/ Streaming Apps In Different Industries
Because of the flexibility and usefulness of live streaming app solutions, EkoStream can be widely adopted by a number of different industries to assist or improve their operations.
🔸 Explore more about benefits of native mobile apps
1. Healthcare
While the coronavirus pandemic led to rapid and more widespread adoption of telehealth services, many hospitals and healthcare organizations have already been using streaming services for medical purposes since long before.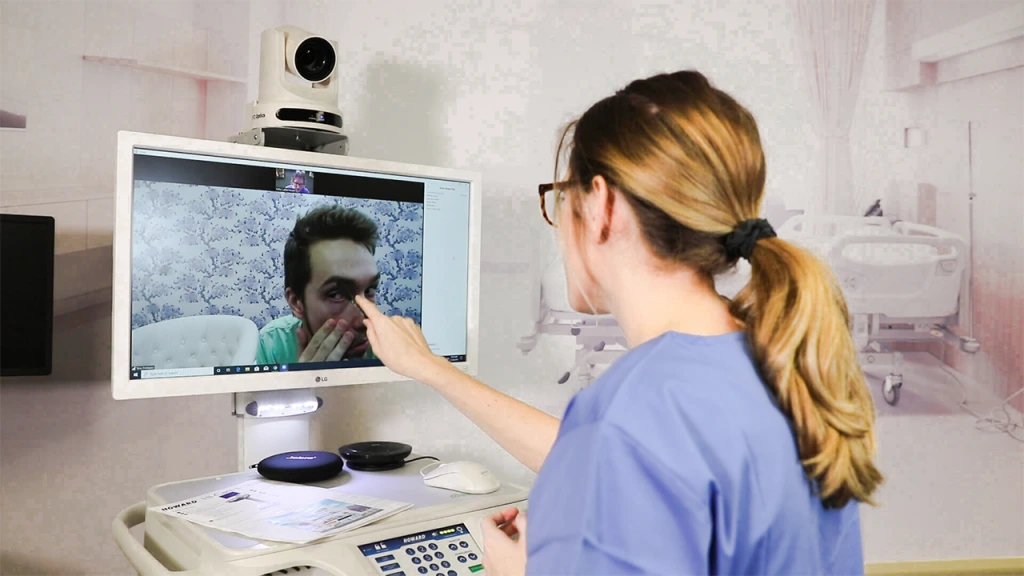 Doctors can use EkoStream to teach and educate new doctors, interns, and medical students by broadcasting surgical procedures, providing them with a real-time engaging experiences. They can also educate the general public and patients regarding health concerns, receive questions via live chat, and respond to them in real time, especially during health crises such as the ongoing COVID-19 pandemic. For example, The U.S. Department of Health and Human Services (HHS) uses live video to broadcast seminars, advisory council meetings, and other events on material discussions such as new research or listening sessions on strategies to raise awareness and improve medical treatments.
🔸 Read more: Appling Live-streaming Technology into your business
2. Entertainment
Many aspects of the entertainment industry relied on physical attendance at events to bring in profits. This included movie theatres and concerts, which brought in the most amount of money for many actors and musicians respectively. Now, those events have become difficult to organize because of the various restrictions on public gatherings and movement from place to place internationally and even within countries.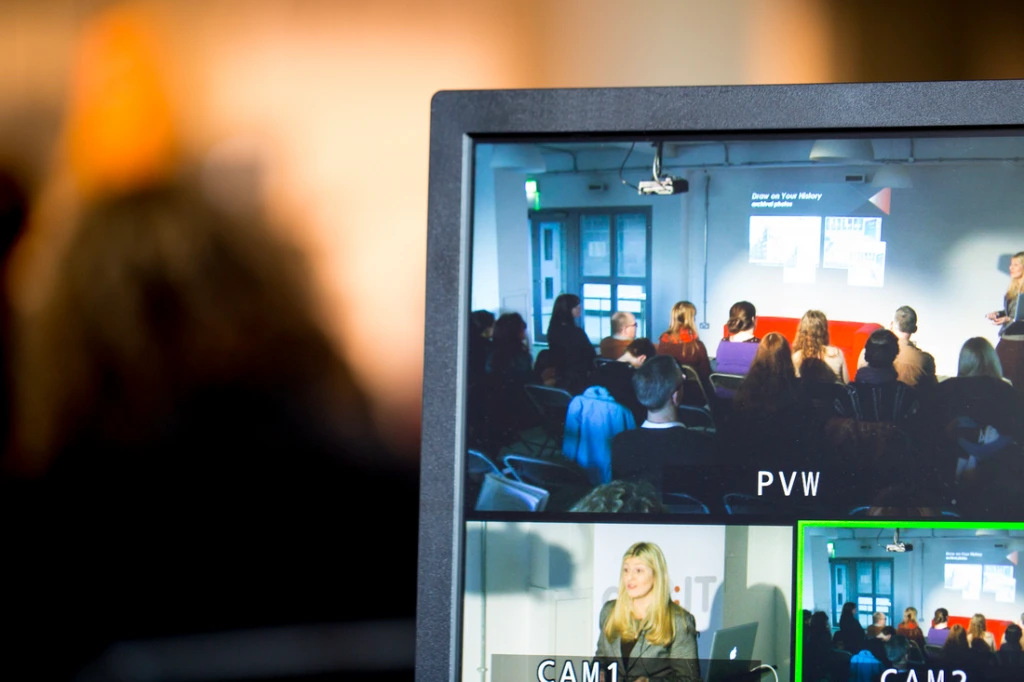 The approach many players in those sectors have taken is to begin to push their focus toward streaming. 'Over-the-top" video content is becoming the most important way that people watch movies nowadays. OTT video revenue for media and entertainment (think: HBO Go, Hulu, Netflix) in the U.S. reached $20.1 billion in 2017, up 15.2 percent over the preceding year. PwC predicts that growth rates will begin to slow as the market matures, but revenue in this area is expected to reach $30.6 billion in 2022. Since the advent of Instagram Live concerts, many artists are now prioritizing digital concerts to engage their fans and get their earnings back on track. Even stand-up comedy, which is an activity that few people would have thought could exist without an audience, can be performed via a high-performance live-streaming platform such as EkoStream.
3. Government
Local governments need to be transparent and directly connected with their citizens. People expect their governments to be self-evident and engaged with the community and working in their interest. For these reasons, they need to address their citizens, communicate their plans and intentions and announce changes in policies. In some cases, it might even be a legal obligation. For example, the city of New York has mandated local governments to start streaming council meetings and public hearings.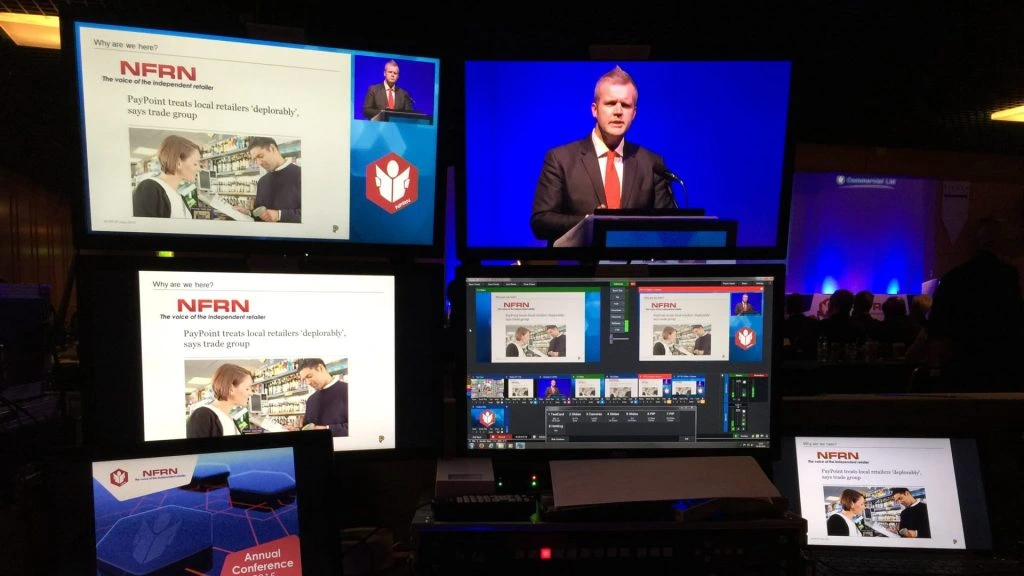 EkoStream allows government agencies to reach hundreds to thousands of people at the same time, whether they are physically present or not. A government's citizens include the elderly, people who are sick or people unable to travel for one reason or the other. By streaming government meetings, politicians and government officials can reach and relay their message to all of their citizens. Citizens can be made aware and stay informed on the hearings and decisions made by their local government.
Government officials can also use live video streaming to conduct meetings and answer questions from their audience in real-time. Attendees can submit questions via live chat or Q&A features and receive answers to their queries.
🔸 Read more: Shift to Live-streaming Services in Entertainment Industry
Steps to Create a Live Streaming App or Feature for Success
Step 1: Make a Live Streaming App or Feature Useful
Live streaming technology allows us to see events through the eyes of the broadcaster. That offers practically full interaction online, erasing geographical boundaries. Reflect on who needs the ability and why, and how they will use it. Focus on meeting the viewers' and broadcasters' needs. Every aspect of the video streaming app development must further those purposes.
Before releasing your application, test it with a sufficient number of potential users. That should give the most informative feedback on required improvements.
Step 2: Provide the Essential Features of Live Video Streaming Apps
The crucial features of a live video streaming app include:
Video Streaming and Playback Functionalities: An MVP or the first version of your mobile application may be limited to online streaming and watching videos in real-time. However, most popular applications provide streaming video playback. Subsequent versions should enable the viewers to watch and maybe save the videos after the broadcast ends.
Personal Accounts: The service must be profile-oriented. Users should be able to create personal accounts, possibly with multiple user profiles, and manage their data, email addresses, passwords, and payment options. Enable users to find profiles with similar interests and subscribe to broadcasters. Connecting/importing contacts from social networks and device storage should prove useful. Mechanisms for authentication and a proper set of security components are a must.
Personalized Content: Effective filters and search help deliver the right content to each user. Provide a quick location-based search for broadcasts. If applicable, users should be able to easily find the content they've already watched and liked, as well as recommended broadcasts.
Communication: Provide broadcasters and viewers with a way to comment. Viewers should be able to rate and/or react emotionally to live streams and saved videos. Be creative with messaging, live polling, user stats, in-app purchases, animations or other means to engage users.
Social Media Sharing: Viewers should be able to share interesting content and broadcasters with others. Integrate your app with Facebook, Instagram, and other social networks, and add one-click sharing.
Payment Methods: Live video streaming services, especially targeting different regions, should provide various payment options: credit cards, debit cards, special-use cards, and prepaid credit cards for web and mobile apps.
Step 3: Develop a Smart Monetization Strategy (Depending on Your Business Model)
Real-time video streaming can drive exciting revenue opportunities. There's evidence that brands are going to invest in live-streaming advertising heavily in the coming years.
Application publishers can ride the "gravy train", acting as intermediaries and leaving the promotion to the content generators. Still, it's crucial to get the right balance between user experience and monetization. When selling video space to advertisers, you should consider the optimal length for an ad, skip ads, different placement types, etc., and be creative with advertising through keyword types, A/B testing variations, and pre-and post-roll ads.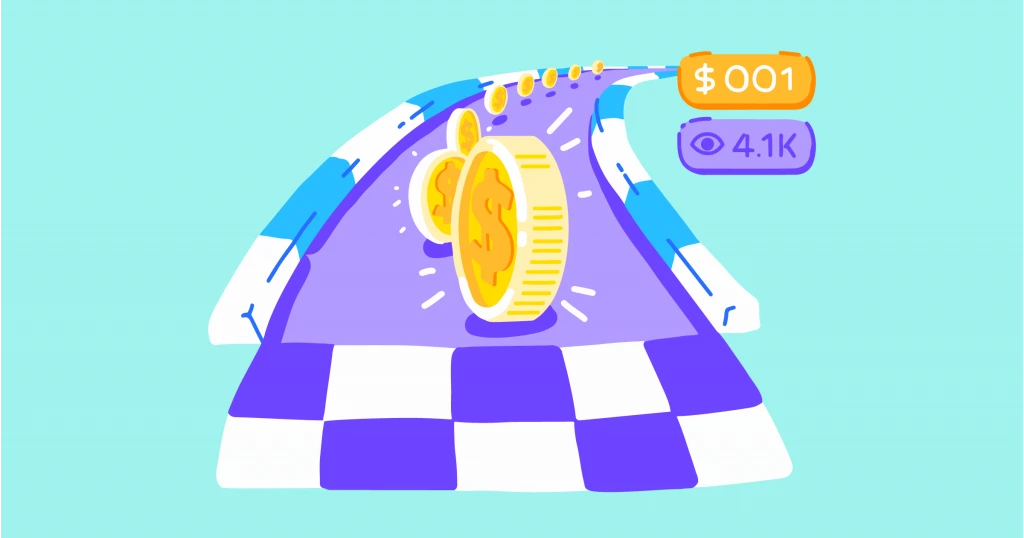 Make sure ads are in tune with your app and the audience. For example, Twitch provides a place for advertisement in each video stream. They are often used for broadcasting game tournaments. Various companies are sponsoring Twitch, but gaming hardware vendors and game publishers are really at home there. The app also offers an ad-free paid subscription.
Along with dating, Momo's 110.5 million users employ the platform to project anything from beauty tutorials to music countdowns. Viewers can send broadcasters gifts to catch their attention or to thank them. The application keeps a percentage of each gift's worth. You can follow other examples from Momo's monetization model:
Membership Subscription: A paid membership unlocked exclusive benefits for users: refined search options, the ability to view the profiles that had visited their page, offers in the emoticon store, and so on. You may offer a free trial of your streaming application and a flexible system of monthly, quarterly, or yearly subscriptions. Premium accounts or, say, enterprise plan/pro plan may provide more storage space, open access to editing functions, or otherwise extend the basic functionality as needed by paying users.
Sale of Digital Content: Momo was showcasing value-added services that nest within games and business marketing services. Companies will appreciate an opportunity to set up accounts that users can follow. Another way is to have subscribers pay per view or for access to archived content while real-time video streaming is free.
Paid online courses, consultations, and other content protected by copyright make a less popular monetization method. All collected data, e.g., real-time views, sessions per user per month, amount of content consumed per session, engagement levels, etc., can be valuable for interested third parties who will pay for it. Finally, you can resell your live video streaming app to another brand as a 'white label product' eventually.
Step 4: Ensure Proper User Experience (UX)
Pay attention to how viewers want to navigate your app's content, from the menu structure to the stream video speed and quality. Remember that ads are an important part of the UX.
Users should be able to access the video content literally with one click on the homepage. Other useful features to consider are auto-playing on start, continuous playback, ability to restrict access to video, pause and rewind the broadcast, push alerts, picture-in-picture mode or a background mode, download capabilities, and more. Before implementing any feature, app developers should assess the future usage of the functionality vs. the cost.
For an MVP, it makes sense to focus on priority platforms, but viewers want to access content on the whole spectrum of mobile devices and screens. Multiplatform adoption is a way to reach audiences on Android and iOS phones and tablets, Apple TV, Roku, Windows, and wherever people are expecting.
Big data helps app developers improve the UX by displaying personalized suggestions and delivering content in a personalized way. Artificial intelligence can assist in creating models based on demographic information. It lets segment out delivery and provide different experiences to particular user types.
The quality of service can apply to many components of content delivery, e.g., compression, transmission, delivery, and playback of content. These are mainly determined by the technological stack.
Step 5: Use the Right Technology
The tech stack for creating a mobile video streaming app starts with the means for:
Capturing video/audio, compressing, packing, and transferring to the streaming server.
On the server side, performing operations according to the business logic, processing, storing, re-encoding, etc., for the incoming streams.
Delivering the stream to viewers, either by direct delivery or using intermediate storage. (The latter requires employing a platform for the streaming video but offers more opportunities for marketing research and evaluation of audience coverage.)
It's important to choose the streaming protocol before designing the system. Real-Time Messaging Protocol is the most powerful and optimized protocol for live broadcasting. The good news is that app developers don't need to build everything from scratch or overhaul an existing tech stack to introduce live streaming to your platform. You can order a readymade framework and employ a live streaming platform, e.g., EkoStream – the best live video streaming app for Android and iOS.
Most of the live streaming apps utilize Google Cloud Platform, Microsoft Azure, or Amazon Cloud Services. The larger your audience, the more servers and channels are required for guaranteed quick delivery of the content to viewers. Content delivery networks (CDNs) like Amazon CloudFront, Cloudflare, Fastly, or Open Connect allow the expedited processing of files. CDNs deliver content at the right time to the right user without regard to buffering. They have a strong resistance to DDoS attacks and increased fault tolerance to boot.
The programming languages and frameworks used in live video streaming app development include C++, Go, HTML5/CSS3, Java, JavaScript (AngularJS, Backbone, EmberJS, Node.js, React…), Python, and Ruby on Rails.
App developers and publishers should leverage extensive analytics suites run across the entire application. In addition to Google Analytics, and MixPanel, major video streaming-specific analytics packages are ComScore, Conviva, and Nielsen.
EkoStream provides live video streaming services with numerous functions that can be leveraged for a variety of use cases, including live chat, interactivity, analytics, and more. To learn more about how we can help you apply live streaming to your business operation, please send us a request here!
Got a mobile apps idea that you're confident with?
Browse our mobile app development services and see what suits you
Get the best insights to your inbox
I would like to receive communications about Ekoios tailored to my interests and preferences, including latest news about products, services, events and promotions. For more information, please see our
Privacy Policy
.
Get the best insights to your inbox
I would like to receive communications about Ekoios tailored to my interests and preferences, including latest news about products, services, events and promotions. For more information, please see our
Privacy Policy
.
Thinking of outsourcing to Vietnam?
Find out which firm is your best suit with our guide of Vietnam's top 21 outsourcing companies, covering all domains and industries.