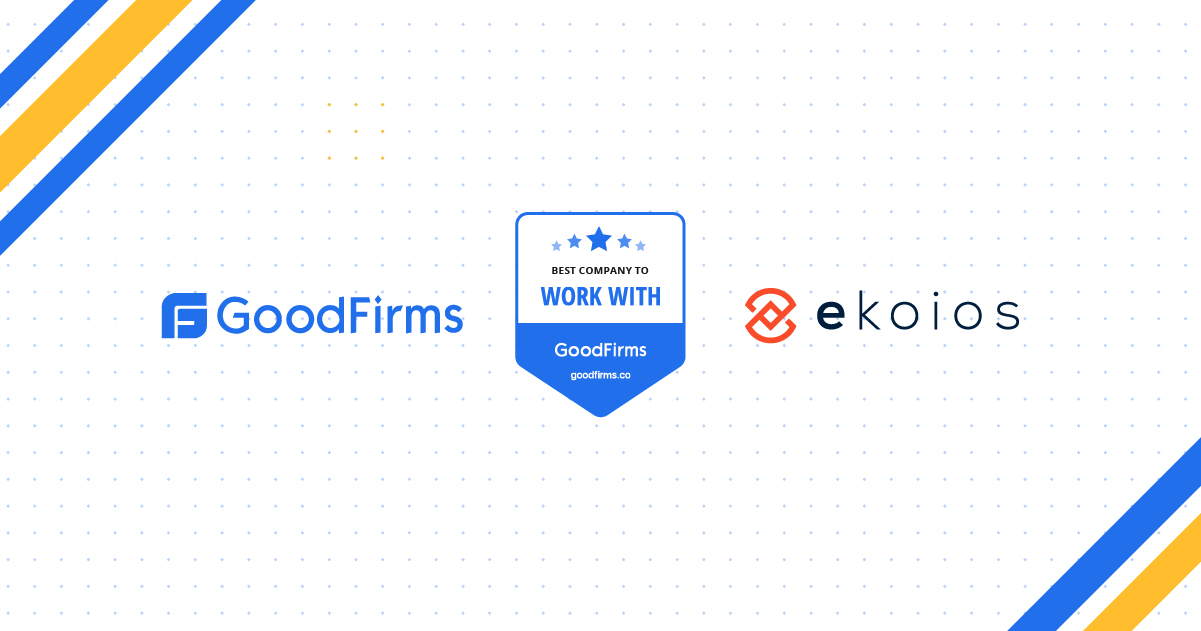 Technologies like blockchain and artificial intelligence (AI) are seeing mass adoption across industries, from finance, healthcare to supply chain and media. Blockchain facilitates trust with an immediate, shared and transparent record of data among multiple parties. AI mimics humans' problem-solving, and decision-making skills to leverage computer capabilities in automation and prediction. Together, they are helping businesses increase efficiencies in operations and uncover new revenue streams.
As one of the leading firms in blockchain & AI development, Ekoios Technology has been recognized by GoodFirms as the "Best Company to Work With." The company is also put as one of the top blockchain influencers on the site's Leaders Matrix. GoodFirms is a globally renowned IT research, review, and rating company and the best B2B listing agency.
Established in 2018, the company development hub is based in Vietnam, with representative offices in Japan and the US. Ekoios provides full-cycle development services and ready-made solutions in multiple domains, with a proven track record of over 200 projects delivered to clients worldwide.
For 2023, Ekoios Technology has been Named the Best Company to Work With
GoodFirms' "Best Company to Work With" award follows strict selection criteria, which were met with Ekoios' excellent quality in development and customer service.
Ekoios Technology – Vision, Strength, and Scope
With a mission to make high technologies accessible and affordable to businesses of all sizes, Ekoios has grown from just a small development team in 2018 to a full-service tech firm of 180+ specialists. The company's core strengths lie in:
Technical Expertise: The management team has 20 years of experience in IT and 6 years in blockchain, working on hundreds of projects spanning different tech stacks.
Speedy Delivery: Ekoios' agile development method and ready-made solutions can create your Proof of Concept in under 2 weeks, and cut your project's required time and resources in half.
Professional Consulting: No matter the scope or complexity of your project, get the most suitable architecture, design, and workflow with experienced business analysts and solution developers.
Customer Service: Ekoios ensures your utmost satisfaction with rigorous project management standards, topped with a service mindset.
Ekoios is the development house behind some of the infamous products in the blockchain industry, naming NFTify NFT Marketplace platform, Monsterra NFT Game, and Travala travel booking. The company also provides a versatile stack of white-label solutions to accelerate blockchain projects such as e-wallets, launchpads, crypto exchanges, NFT marketplace, vesting portals, etc.
Besides blockchain, Ekoios also specializes in artificial intelligence, custom software, and web / mobile applications. Some of their successful deliveries include eTheia smart surveillance, Viewty skin evaluation app, and Glocaly's eKYC system.
Check out what clients said about their experiences working with Ekoios: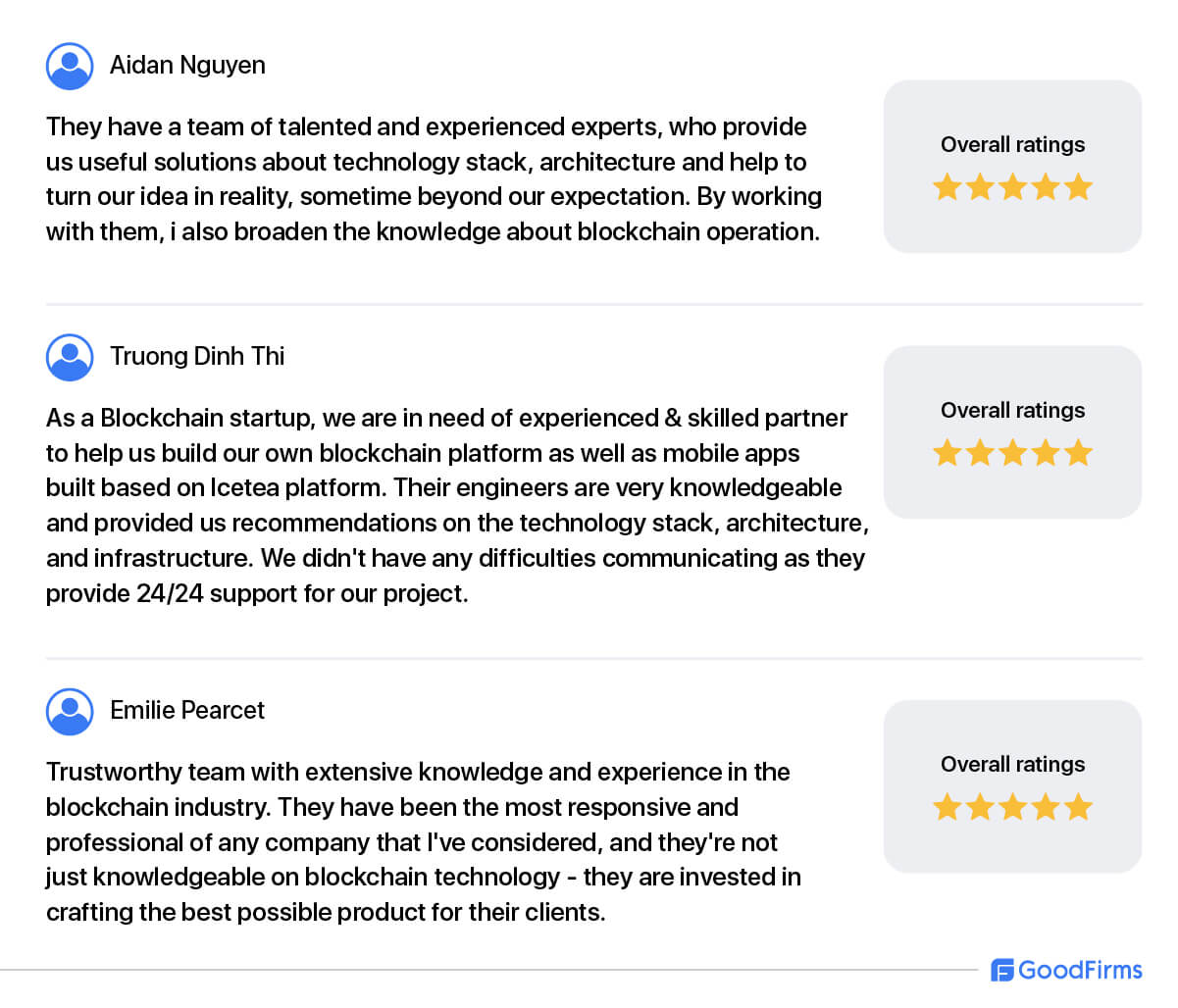 Why is Ekoios Technology the Best Company to Work With?
"What gives us this honorable award, and sets us apart from other IT firms, I believe, is our consulting expertise that offers customers the optimal development process, as well as our white-label solutions that significantly reduce delivery time without sacrificing output quality."

Mr. Dylan Dong Do, CEO of Ekoios Technology, shared with us upon receiving the news.
However, GoodFirm believes that a major factor that contributes to Ekoios' success is excellent customer service. The company provides various types of outsourcing, from project-based to dedicated team, to meet clients' specific needs. Moreover, all reviews have showcased client satisfaction with the company's active communication and agile management throughout the development process.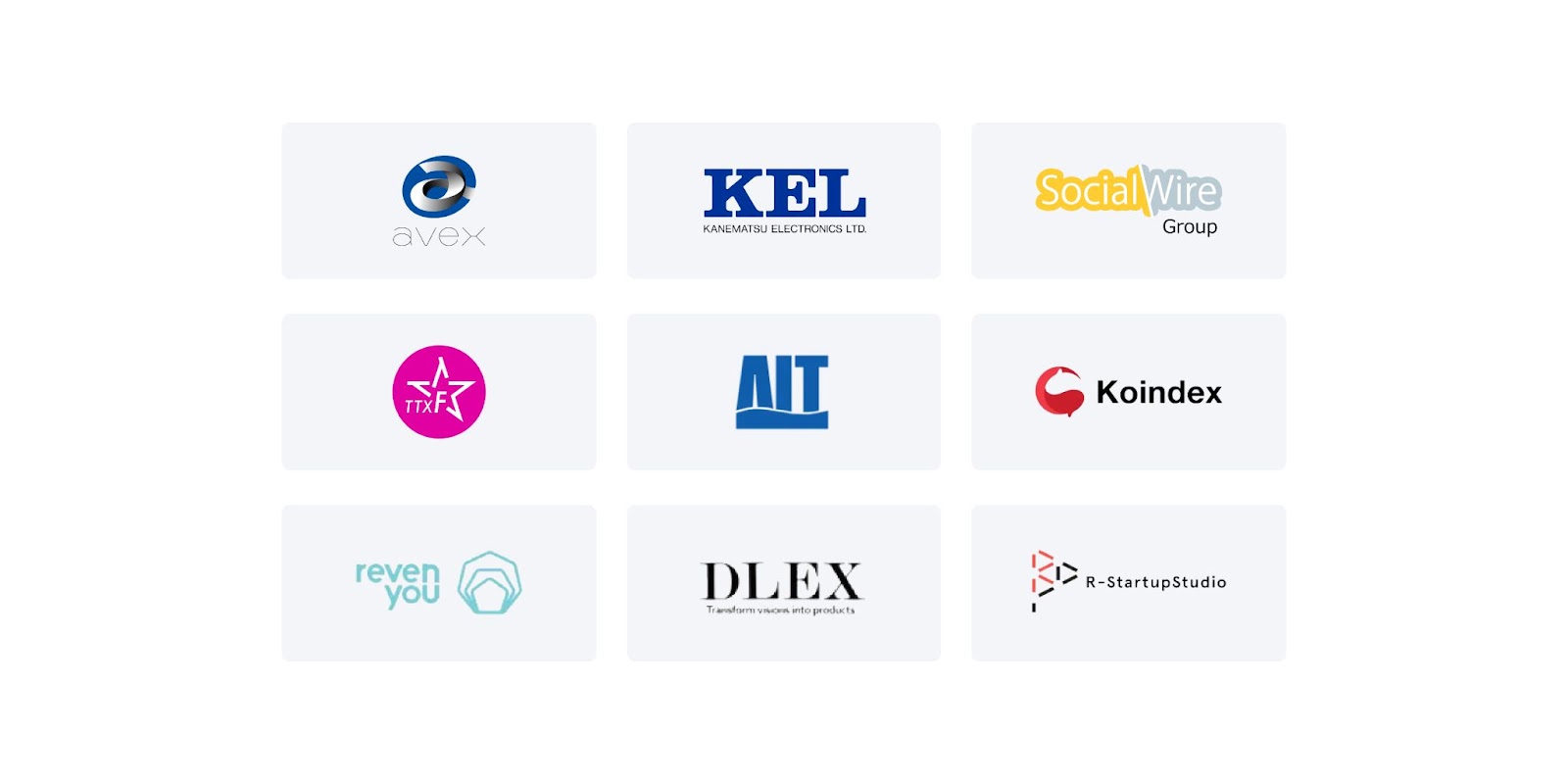 Enterprises and startups all over the world have accelerated their success with the help of Ekoios. See how the company can help with your development needs by filling out this contact form.
About the "Best Company to Work With" Badge
"Best Company To Work With" is an exclusive program run by GoodFirms. All the companies recognized as the top performers via its Leaders Matrix program get a chance to claim their Badge, along with an exclusive article about the Company, and a supporting PR. Such recognition stands as a support to developing trust and authenticity within the B2B community. It also allows the participating companies to improve their ranking – ranks higher in the Leaders Matrix categories, and receive inbound backlinks from the GoodFirms LeadersRoundtable podcast campaign, with a certified Badge saying, "Best Company to work with."
About GoodFirms
GoodFirms is a B2B research, review, and listing platform helping businesses accelerate their digital journey and maximize modern technology's value. The company connects service providers with service seekers through a comprehensive and thoroughly researched fact-based list of the best services and solutions. Recognized as the most reliable source for the B2B market, GoodFirms has world-class experience with partners across the globe.
Looking for ways to optimize software development efforts?
Browse our outsourcing software development services & see what suits you
Get the best insights to your inbox
I would like to receive communications about Ekoios tailored to my interests and preferences, including latest news about products, services, events and promotions. For more information, please see our
Privacy Policy
.
Get the best insights to your inbox
I would like to receive communications about Ekoios tailored to my interests and preferences, including latest news about products, services, events and promotions. For more information, please see our
Privacy Policy
.
Thinking of outsourcing to Vietnam?
Find out which firm is your best suit with our guide of Vietnam's top 21 outsourcing companies, covering all domains and industries.