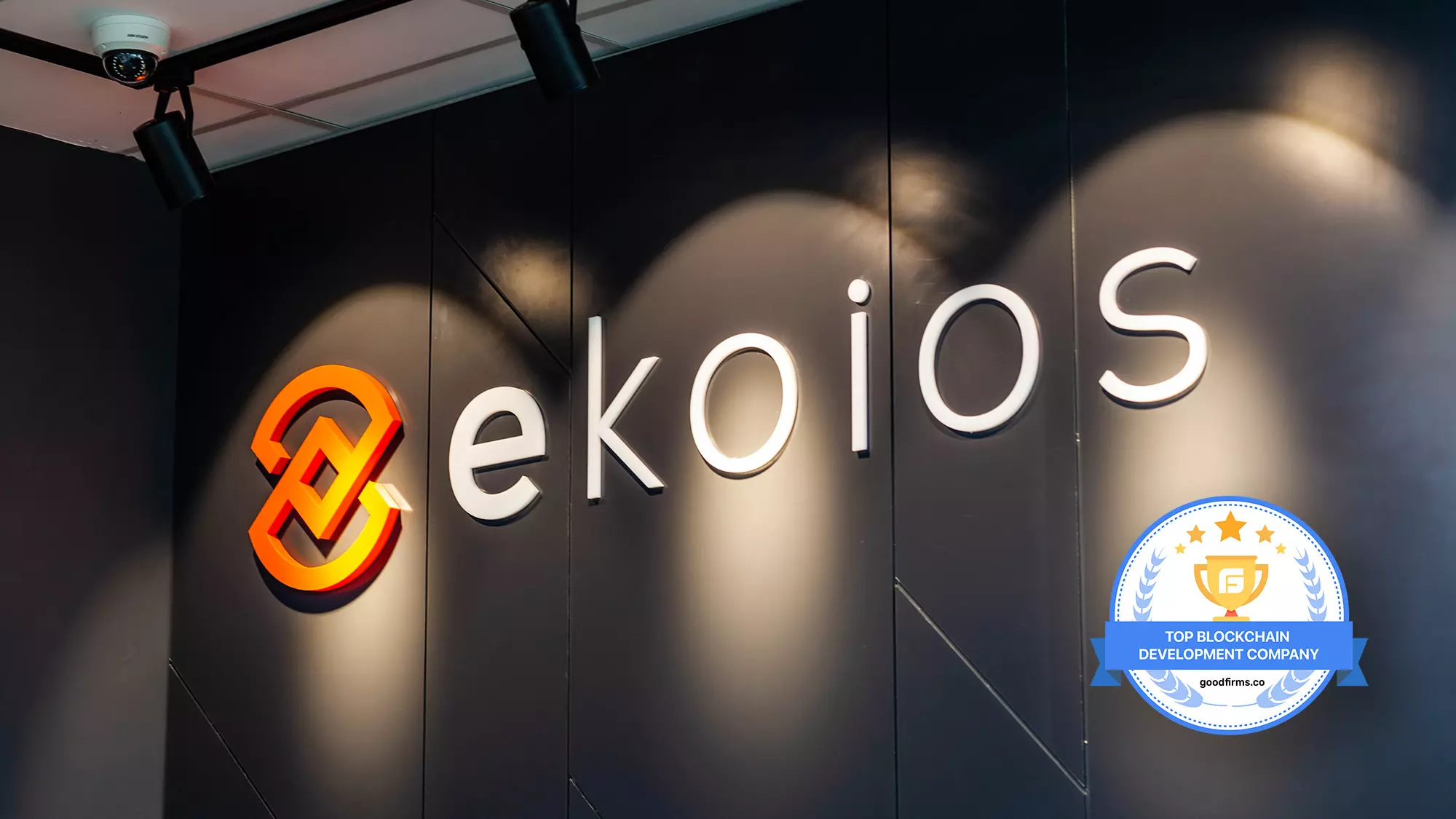 Rendering robust app solutions endows Ekoios Technology as one of the leading blockchain solutions and services providers in Vietnam at GoodFirms.
Overview of the Company:
Instituted in 2018 and based in Hanoi, the Ekoios group has produced and built 100+ software platforms and applications for startups and businesses. The company's goal is to help enterprises to adopt new technologies and simplify complicated technology evolution issues. The organization excels in web applications, mobile application development, blockchain technology, cloud computing, and AI. The professional team holds 18+ years of experience in the IT industry and knows how to take custom software application ideas from concept to delivery. Having worked with companies from startups to Fortune 500, the professional team ensures quality is delivered to the clients through the right process.
GoodFirms' Research Process:
GoodFirms is a B2B online evaluation and reviews platform that assesses different businesses listed with it through its comprehensive assessment process based on three principal aspects including Quality, Ability, and Reliability.
GoodFirms with this research help the service-seekers get their perfect collaborator to satisfy their business requirements. Same way, the researchers also judged Ekoios Technology. They found that the firm is identified as the leading company in AI development, blockchain development, and mobile app development in Vietnam and California, respectively, at GoodFirms.
The below-mentioned information from the evaluation explicates Ekoios Technology's working policies and its booming services.
Providing Robust Blockchain Solutions:
Ekoios's professional developers offer consulting and development services to many startups and enterprises enabling them to successfully propel their Token, Cryptocurrency Exchange, eWallet, and applications. The company experts are involved in Cryptocurrency exchange, where the online marketplace serves as a mediator for buyers and sellers to trade different crypto currencies.
Besides this, the team expedites an automated process that guarantees a hi-tech mixture of software and hardware platform to assist clients in mining the crypto coins as per the choice of their requirements.
Moreover, with a digital wallet, the experts strive to give clients the next level of competitive perfection to survive in the innovation race. The team at Ekoios also provides clients with swift online personal and commercial transactions that are enabled for Android, iPhone, and other connected devices with the fully protected digital wallet development services. Thus, with such effective services, Ekoios Technology spearheads its name amongst the leading blockchain development companies in Vietnam at GoodFirms.
The review obtained at GoodFirms confirms the potential of the developers at Ekoios Technology.
AI Development Expertise:
At Ekoios Technologies, the AI, Data Science & Machine Learning experts empower individuals and companies to experiment with AI for various purposes without large initial expenditures and with substantially lower risks. The in-house expert engineers, employing AI surveillance systems, analyze the audio and images from video surveillance cameras to recognize humans, vehicles, objects, and events.
Moreover, the group also provides graphical image annotation tools for labeling object bounding boxes in images that make the processes of clients' business smooth and flawless. The skilled engineers also hold expertise in catering to clients with automatic Highway/Road/Street traffic analysis using artificial intelligence and video processing.
AI Consulting from Ekoios Technologies helps enterprises leverage AI to reinvent their processes, workflows, and offerings. The team integrates AI with all its existing technologies to achieve tangible business insights faster.
Ekoios experts will guide clients through their AI transformation journey. The services accouched by Ekoios' experts are tailored to match clients' AI/ML transformation journey, ranging from educating their teams on leveraging AI/ML to allowing them to make the right decisions. Thus, assessing clients' existing processes and creating a roadmap for developing and executing the right AI solutions facilitates Ekoios Technology as one of the leading AI companies in Vietnam at GoodFirms.
Providing End-to-End Mobile App Solutions:
At Ekoios Technology, the professional app developers hold experience in designing, developing, and delivering mobile apps across all the major platforms, including iOS, Android. The expert group provides end to end solutions for mobile application requirements of clients from different geographies.
The in-house team creates mobile applications that are compatible with more than one operating system, in this case, iOS and Android. They also create Native apps that are developed for clients' particular platforms, giving them full benefits of the software and the operating systems' features. The professional experts are also familiar with all the latest techs used in app development for wearables and smart devices operating on iOS and Android.
Furthermore, the app developers' team is well-versed with the different mobile development languages such as ReactNative, Kotlin, Flutter, and Swift. Thus, outfitted with such a proficient team of app developers would soon dubb Ekoios Technology as one of the top mobile app development companies at GoodFirms.
About GoodFirms
Washington, D.C. based GoodFirms is an innovative B2B Research and Reviews Company that extensively combs the market to find AI development, mobile development, and blockchain development agencies amongst many other technology firms that offer the best services to their customers. GoodFirms' extensive research process ranks the companies, boosts their online reputation, and helps service seekers pick the right technology partner that meets their business needs.
About the Author
Anna Stark is a staff writer with GoodFirms – a Washington D.C. based B2B Research Company that bridges the gap between service seekers and service providers. Anna's current role includes gauging companies' performances and their key attributes and putting them into words. She firmly believes in the magic of words. She is always looking for new strategies and ideas that companies have gladly embraced and exclusively shines a light on those to make their identities shine brighter on GoodFirms and the World Wide Web.
Get the best insights to your inbox
I would like to receive communications about Ekoios tailored to my interests and preferences, including latest news about products, services, events and promotions. For more information, please see our
Privacy Policy
.
Get the best insights to your inbox
I would like to receive communications about Ekoios tailored to my interests and preferences, including latest news about products, services, events and promotions. For more information, please see our
Privacy Policy
.
Thinking of outsourcing to Vietnam?
Find out which firm is your best suit with our guide of Vietnam's top 21 outsourcing companies, covering all domains and industries.