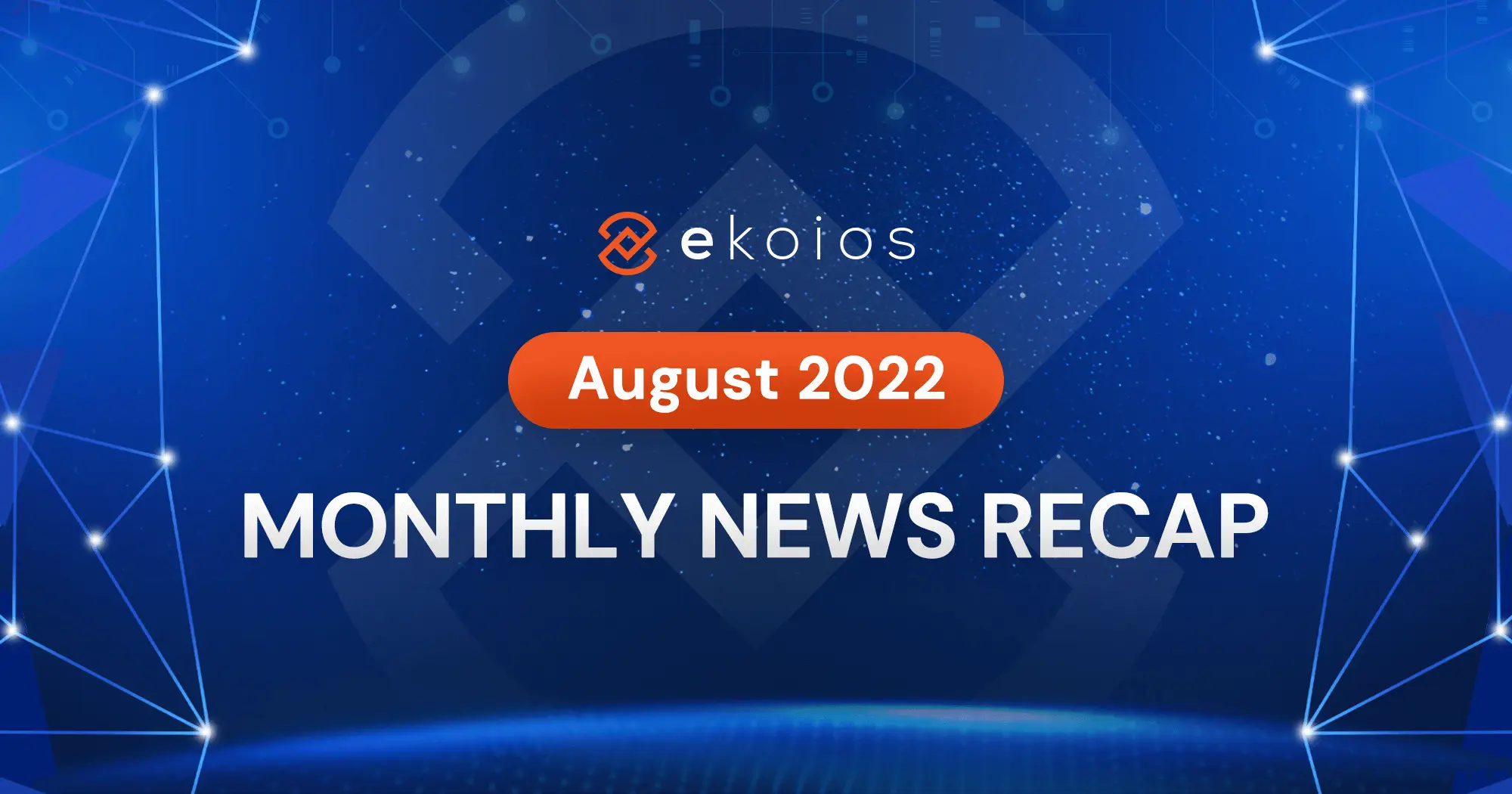 Multiple projects to kickstart in August
It's been an exciting month for Ekoios's Delivery team with 5 new projects officially kicked off. The D2 sub-department started NFT marketplace and Management/Tracking software projects with Singaporean clients. Meanwhile, D3 department launched 3 new white-label projects, namely a Web3 game project from Vietnam, along with NFT Marketplace and Crypto Wallet projects from Japan.
Besides, the D3 department is developing a vesting tool, a must-have element for IDO projects, on Solana. 
The official launch of eTheia – Video Analytics System
eTheia is an AI-powered video analytics system (VAS) that can be seamlessly integrated into any surveillance system, leveraging it with centralized monitoring, real-time alert, and footage documentation. Capable of facilitating thousand-device systems, eTheia specializes in object and human detection, operating at the industry-leading accuracy rate of >98%. Its applications spread across a wide range of industries with more than 20 surveillance functions that can be swiftly configured to meet each client's specific needs.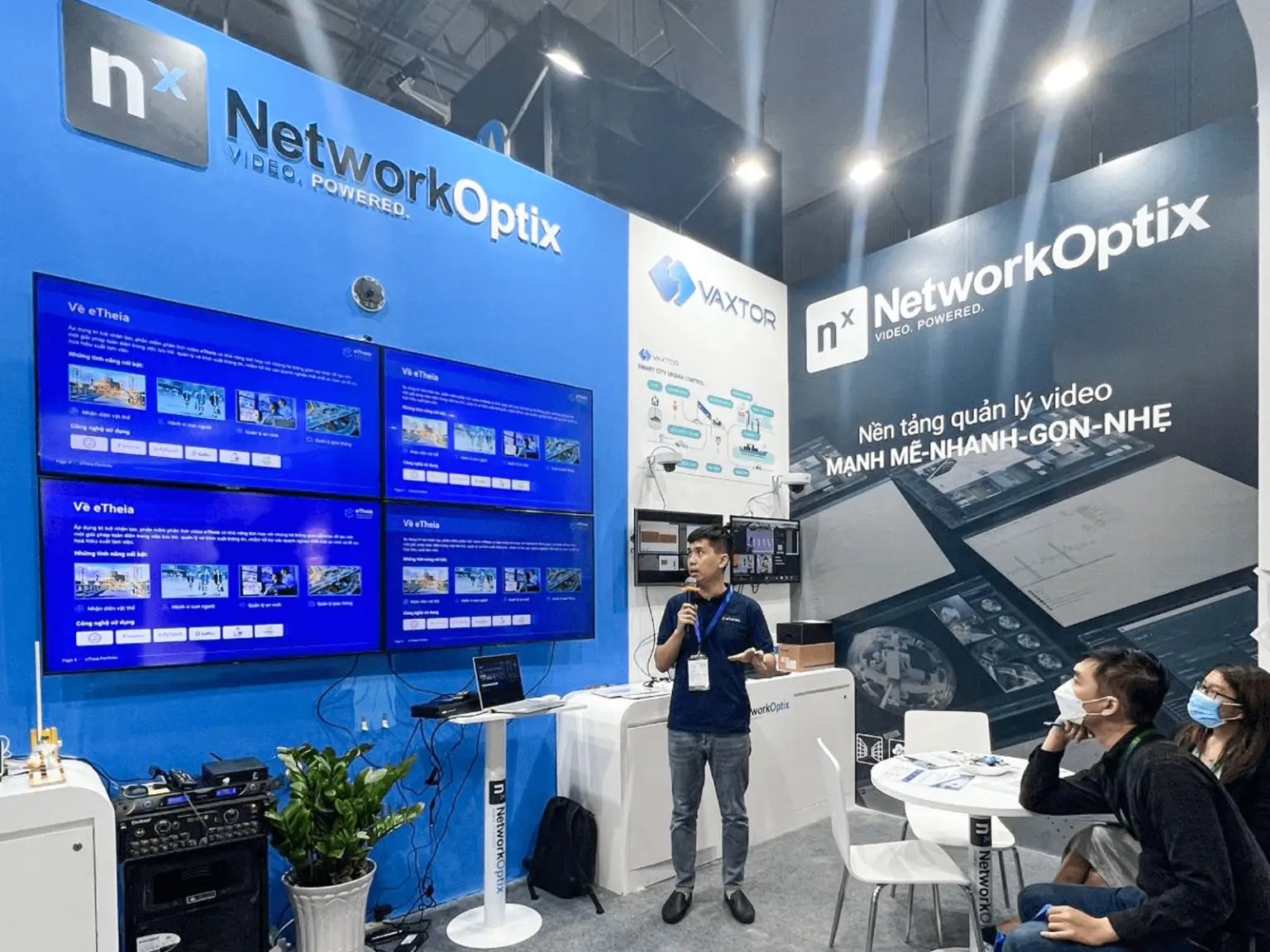 On August 18 2022, Ekoios participated in the Secutech Vietnam 2022 event, Ho Chi Minh city to promote the product, in partnership with Network Optix. We were glad to welcome various businesses and agencies with a mutual interest in security and surveillance solutions to our booth.
Ekoios Technology wins 2 bronzes at the 2022 International Business Awards®.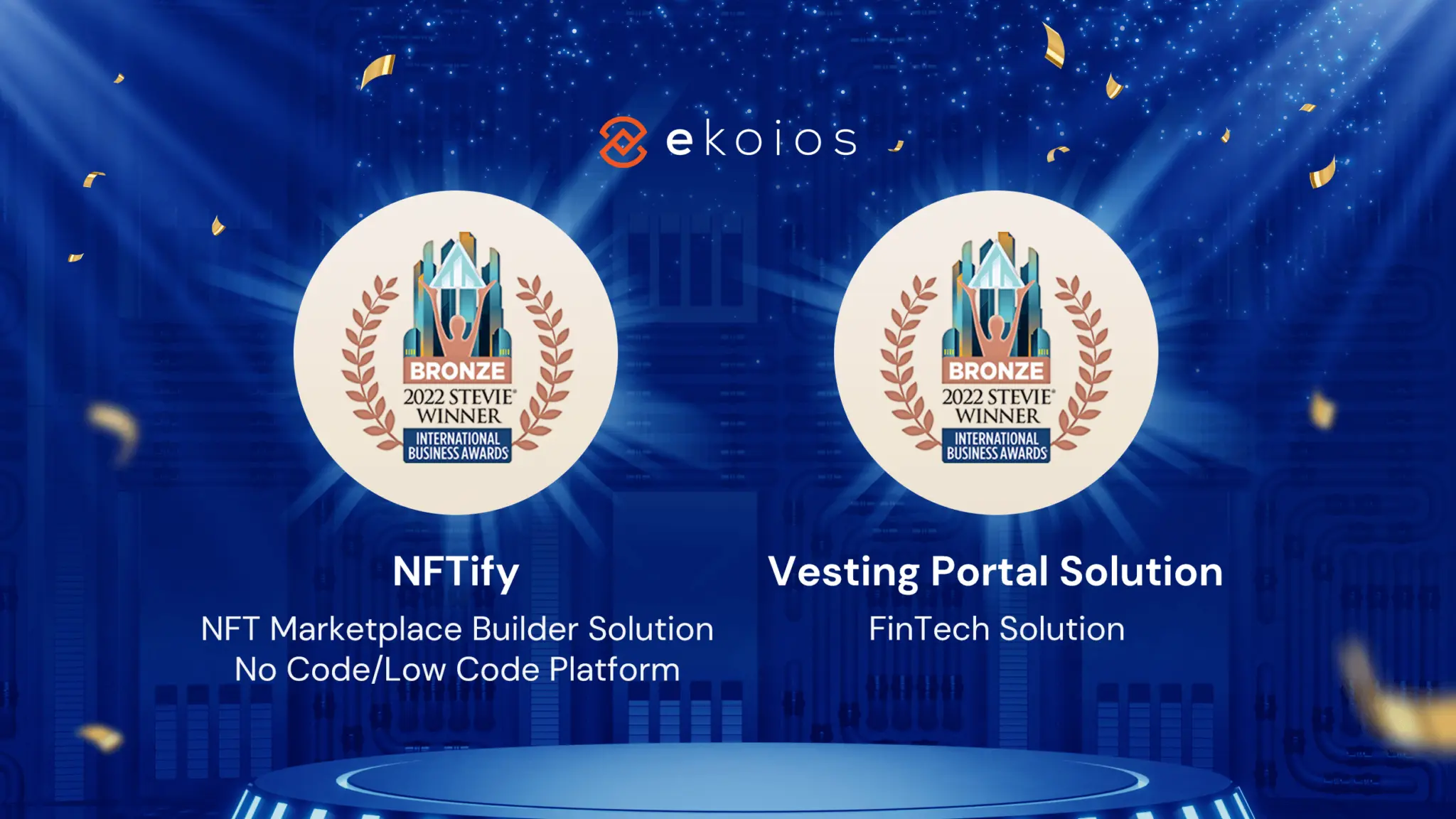 Two products of Ekoios Technology, Token vesting solution and NFTify NFT marketplace builder, were named winners in two respective categories, FinTech Solution and No-code/Low-code Platform in the 19th Annual International Business Awards. 
As a first-time applicant, Ekoios Technology is the only Vietnamese startup to receive medals in the product category. Among more than 3,700 applications from organizations of all sizes and in virtually every industry, we proudly stand as the developer of the only two products powered by blockchain technology.
Recognition & Reward Program and Training Policy
To further acknowledge staff contributions, Ekoios has issued 2 new programs for recognition & reward. 
The excellent awards for the 2nd quarter of 2022 honored the following projects and members: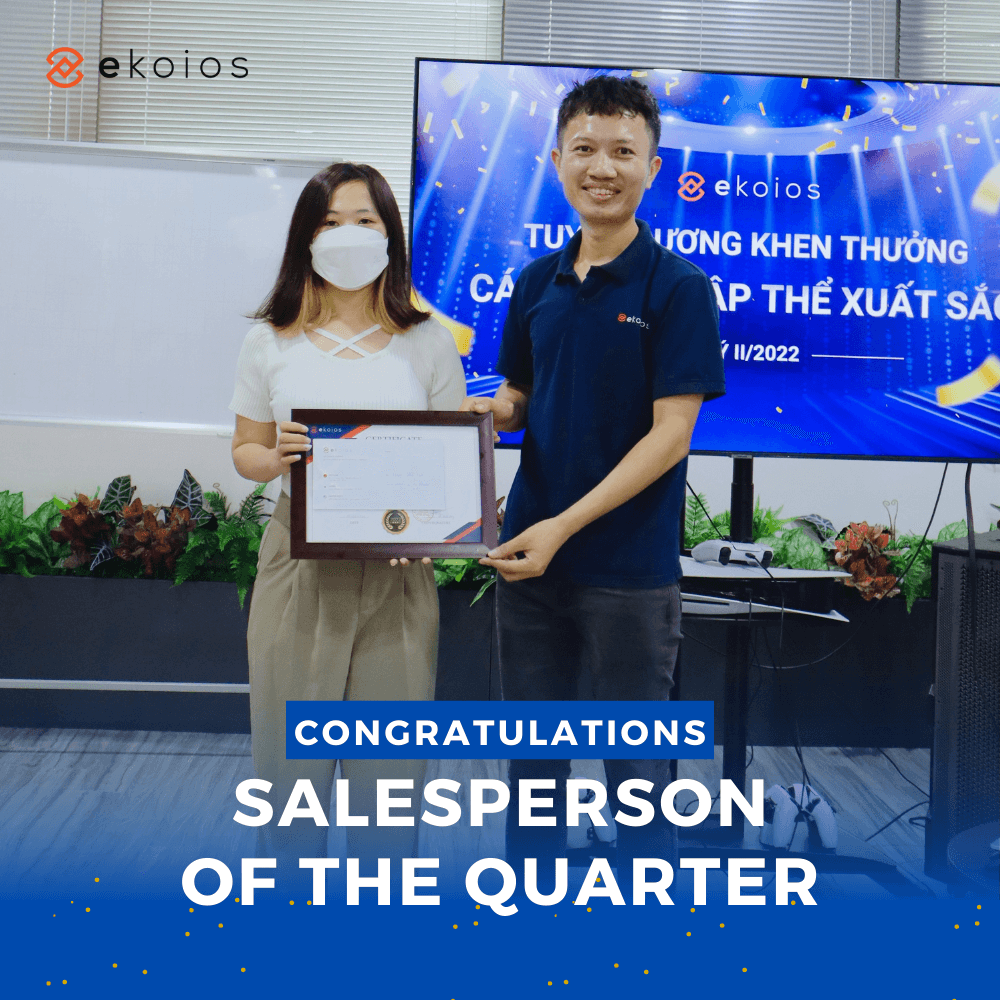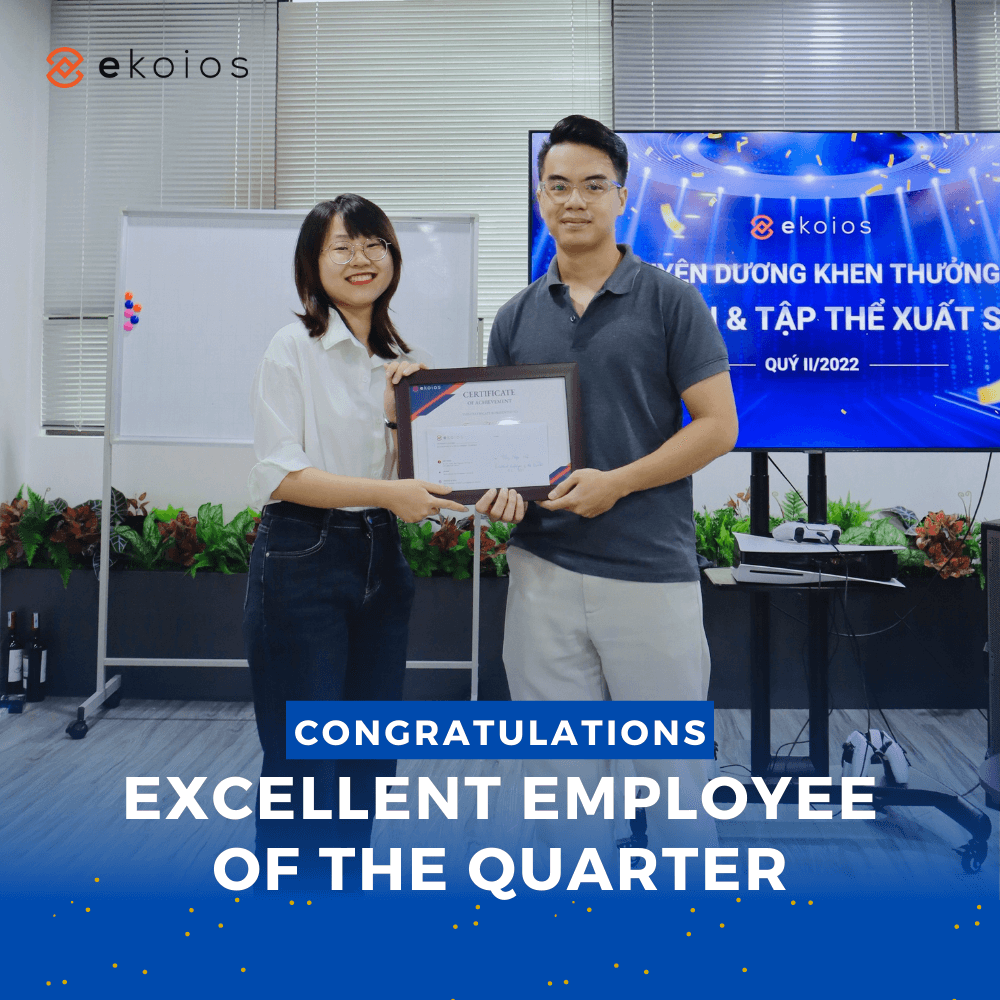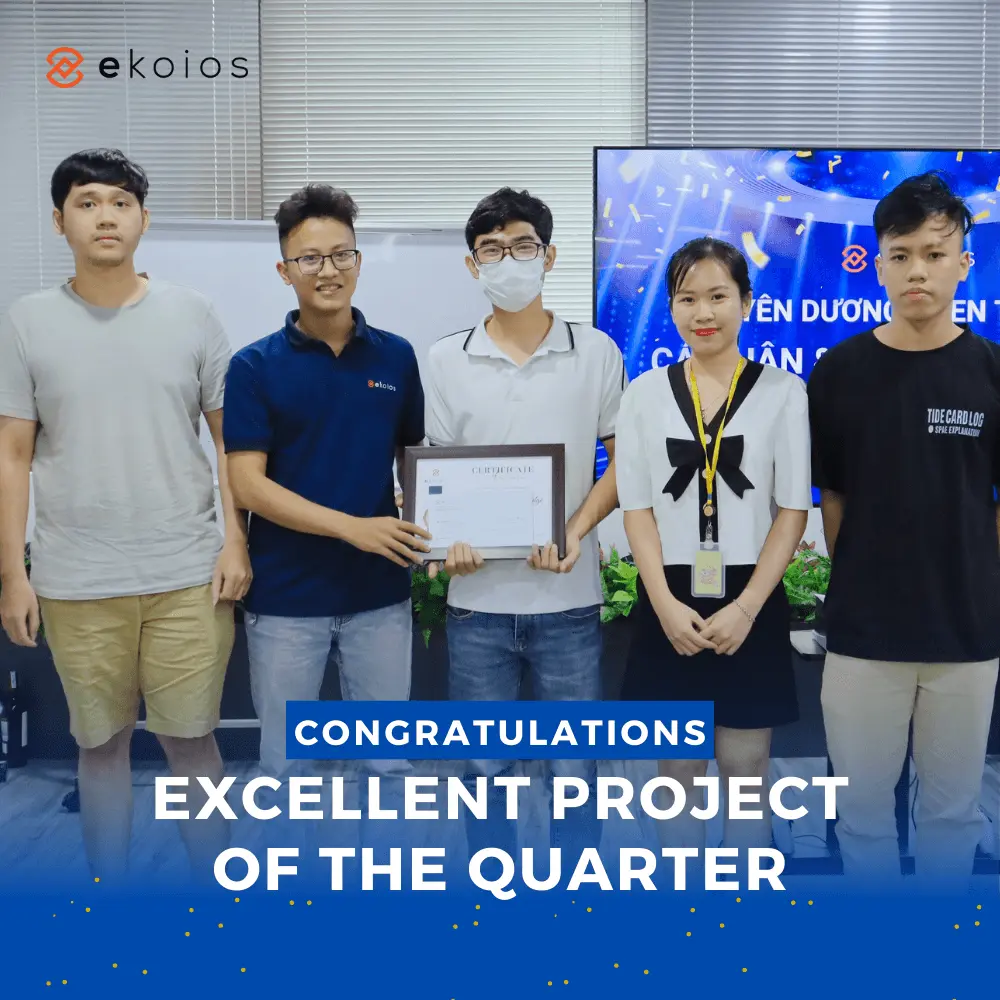 In addition, 3 members of the QA/QC team were awarded for their effort in achieving the international standard in the field of software testing certification. It is the internationally-recognized validation of skills that employers trust, an enhancement for professional credibility and proof for both current and future employment.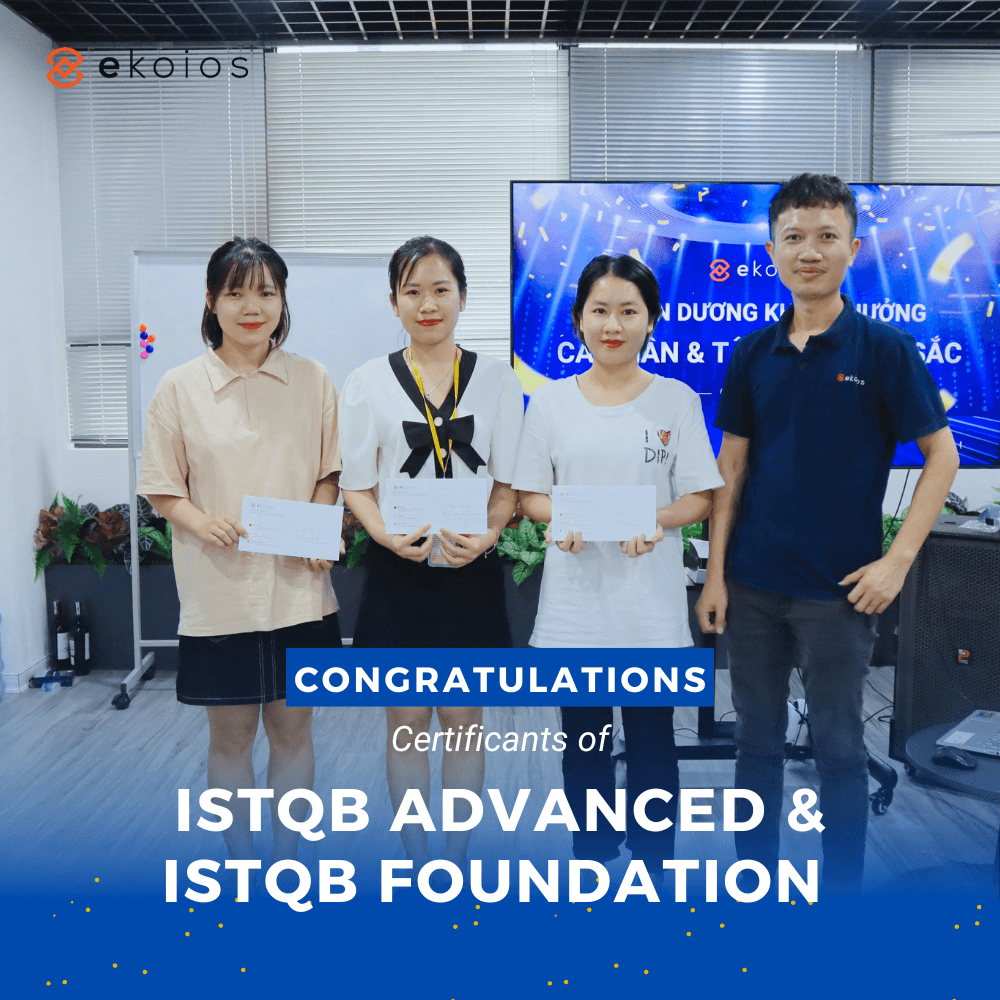 Congratulations to all the members and thank you for your contribution. Hopefully, these programs will motivate everybody to improve their skills and performance in the future.
Internal UAT process
The QA department has issued the official Internal UAT process to thoroughly examine the product quality before client delivery. Specifically, this process allows for any errors or bugs to be identified and fixed and helps ensure that the product functions correctly before releasing it. When implemented correctly, the internal UAT process helps reduce both time and cost effectively, while increasing client satisfaction. 
The process will be applied to all projects at Ekoios starting September 1, 2022.
EkoioSharing sessions
To promote the knowledge-sharing culture, our L&D department has kick-started the EkoioSharing movement. With no topic restraints, EkoioSharing makes it possible for anyone, from freshers to managers, to become the host of the session and share their knowledge & expertise.
This month, 2 interesting sharing sessions were successfully organized:
Effective personal work management skills – Mr. Bui Duy Thuoc (Project Manager):

Drawing from many years of experience, Mr. Thuoc discussed the daily routine of a project manager, how to juggle between dozen tasks, all while still maintaining a healthy work-life balance.
Object Oriented Programming – Mr. Nghiem Tuan Minh (Project Manager):

It is not an unfamiliar concept to developers, but it requires flexibility as each project is different. So in this session, Mr. Nghiem Tuan Minh, Delivery-2 Project Manager, let us in on how to accurately understand and apply OOP in everyday tasks.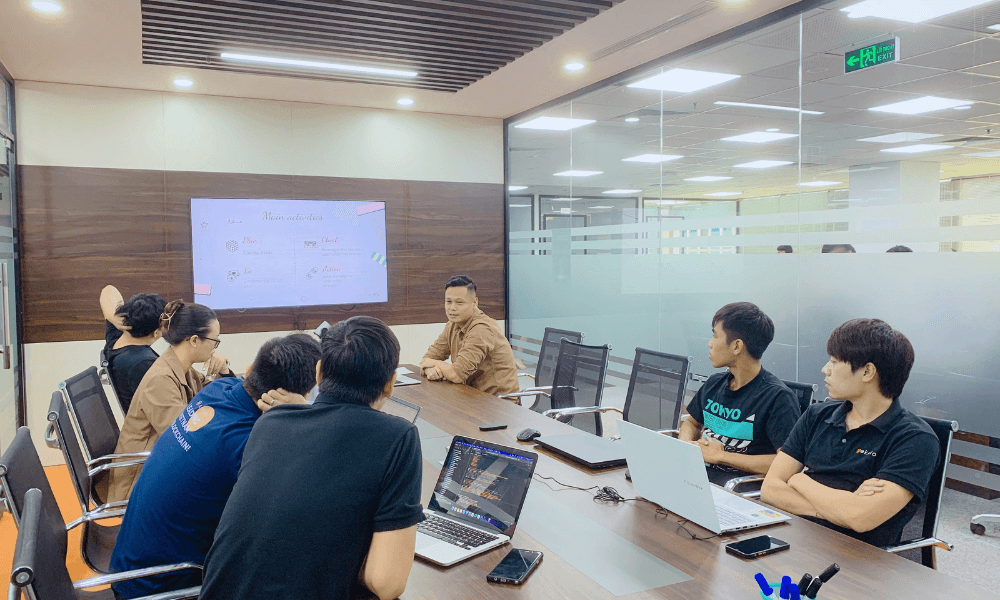 Make this a monthly activity for all Ekoios-ers to benefit from and do look forward to the upcoming sessions – they're just around the corner! 
The start of 5S movement
With the desire to build a green, clean, safe, and convenient workspace, Ekoios officially applied the Japan-originated 5S method: Seiri (sorting), Seiton (organizing), Seiso (cleaning, shining), Seiketsu (sanitizing, standardizing), and Shitsuke (sustaining). 
Every Friday before leaving the office will be the time for Ekoios-ers to practice 5S on their personal workspace!
Monthly Happy Time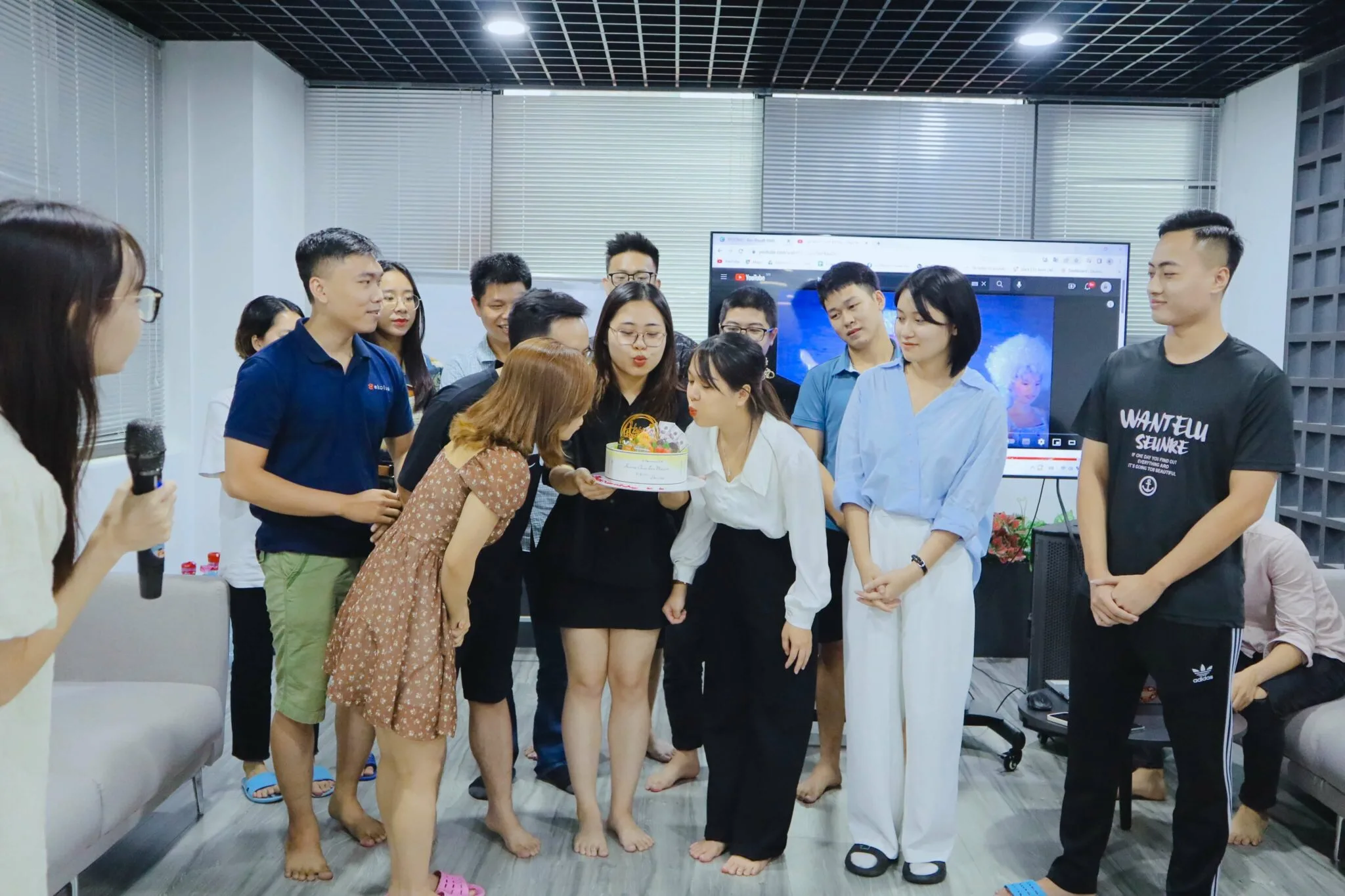 On August 18, Happy Time #3 returned with the participation of all Ekoios members in the office. Along with quarter awards and birthday celebrations, Happy Time #3 was a colorful party with lots of games (and food!). And don't forget to save the date for Happy Time #4 on September 22.
Mid-autumn Festival activities
The Mid-autumn Festival atmosphere has been bustling in the Ekoios office. Did you enjoy the mooncakes gifted by Ekoios' senior managers?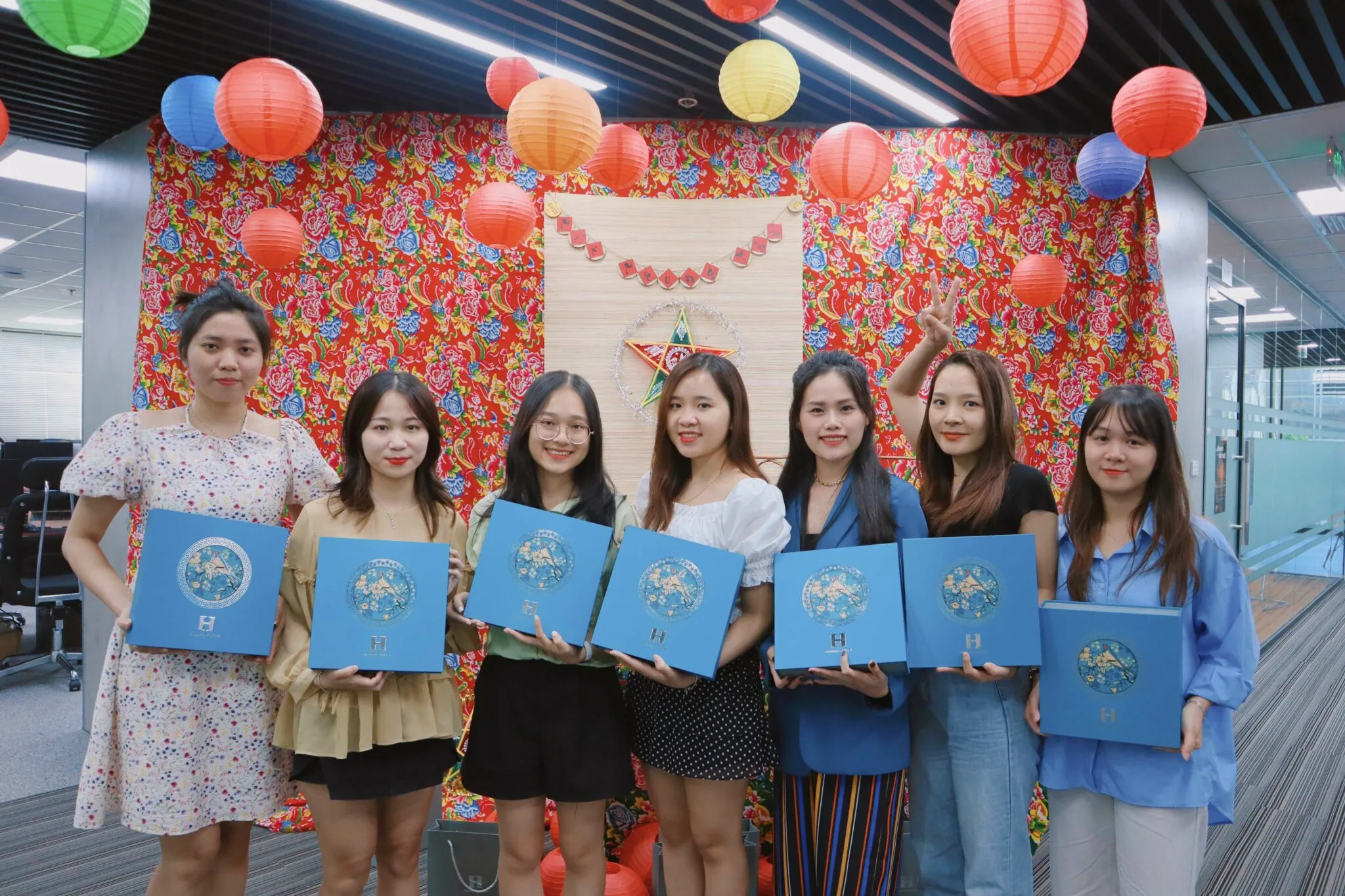 The Mid-Autumn week will officially start the first week of September with many interesting activities like treasure hunting, photo contest, and celebration party. We wish our valued clients, partners, and all members a happy Mid-autumn Festival with family and friends! 
Join us for valuable learning opportunities and exciting activities: https://careers.ekoios.com/
Get the best insights to your inbox
I would like to receive communications about Ekoios tailored to my interests and preferences, including latest news about products, services, events and promotions. For more information, please see our
Privacy Policy
.
Get the best insights to your inbox
I would like to receive communications about Ekoios tailored to my interests and preferences, including latest news about products, services, events and promotions. For more information, please see our
Privacy Policy
.
Thinking of outsourcing to Vietnam?
Find out which firm is your best suit with our guide of Vietnam's top 21 outsourcing companies, covering all domains and industries.