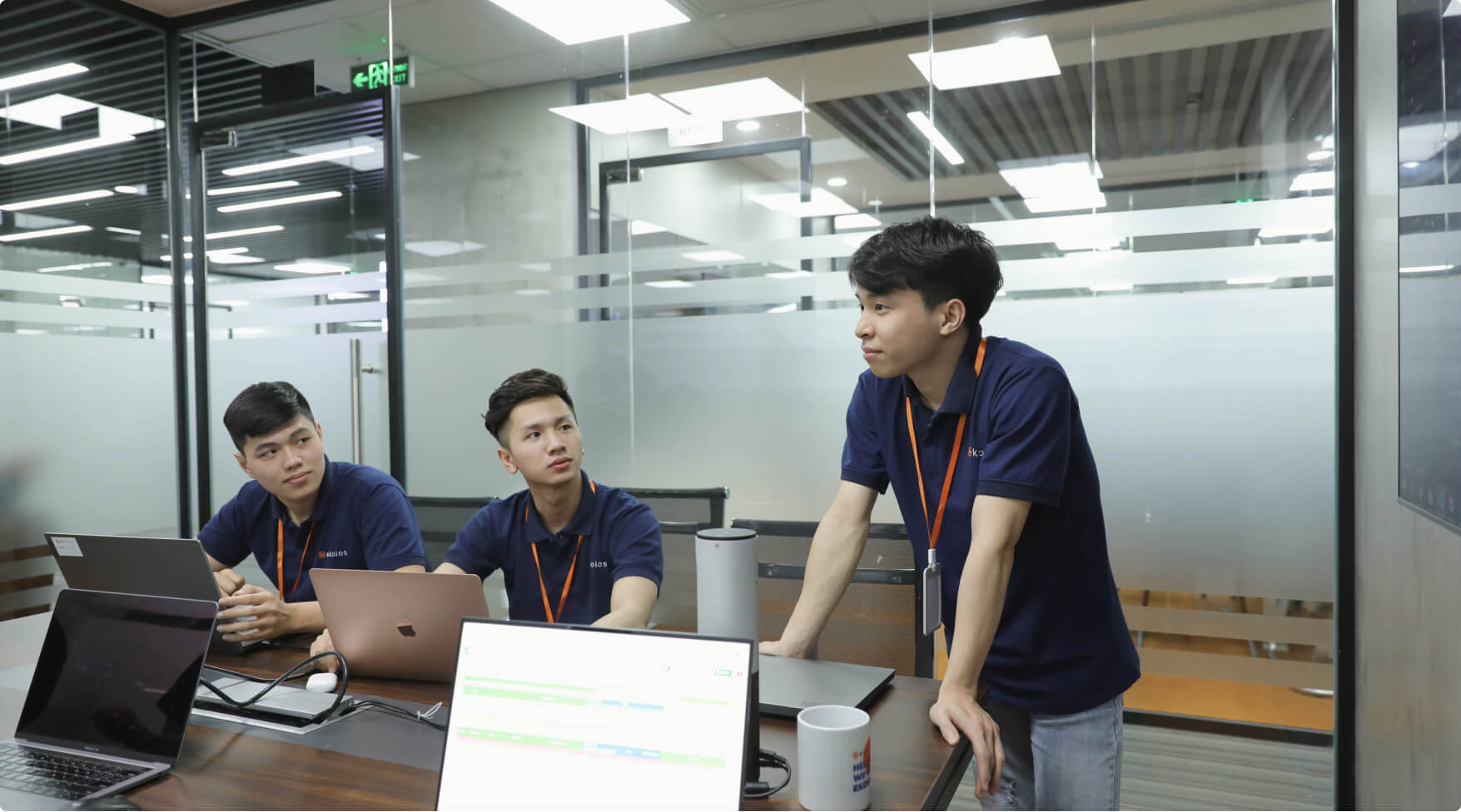 Is software development outsourcing the right choice for you?
When starting a new business or growing an existing one, business owners are faced with a plethora of challenges – developing effective software is one of them. And if you see yourself in any of the situations below, then maybe it's time to look into software outsourcing to get much-needed help!
1. Your project is not developing quickly enough
Demands and trends are ever-changing in the technology world, and fresh ideas can only stay fresh for a few months. Topped with competition all over the world, your project needs to be launched fast – something that ample resources from outsourcing providers can definitely help with.
2. You want to optimize operational and labor costs
Renting an office, buying equipment, paying for the infrastructure, and searching for the right talent take a lot of time and money. The outsourcing partner with an inclusive development cost, on the other hand, can save all those troubles for you.
🔸 Learn more about web applications development cost and saving tips
3. You need a team of technical experts
Building an in-house team comes with regional limitations. Do you know where to find qualified professionals in your area, and whether they are ready to switch jobs? This can be a serious challenge if you don't live in a big city. With outsourcing, you can have access to the world's best developers for any domain.
4. You want to focus on the core business
If your list of software development tasks leaves you no time for business development, strategy, and growth, it means that you need to delegate them to other people. Outsourced specialists (e.g. developers, QA, project managers, designers, and customer support) are well-equipped to take on the job. As a business owner, your mission is supervision, management, and planning for future success.
🔸 Read more: Amid Covid-19 pandemic with software outsourcing
Why Vietnam is the go-to destination for software outsourcing
Vietnam has recently emerged as a top provider for the outsourcing of software development in the tech sector globally. Additionally, several tech giants like Intel, IBM, and Microsoft have been actively investing in Vietnam.
Let's find out the reasons behind this major movement.
1. Reasonable cost
According to 2017's Global Services Location Index (GSLI) published by management consulting firm A.T. Kearney, Vietnam jumped five spots to take sixth place in the global software development outsourcing industry. 2 years later, in 2019, Vietnam moved up one spot to take fifth place.
The economy in Vietnam is still in the developing stage, while Vietnamese software developers have been receiving recognition from all over the world for their outstanding work. This makes the ultimate advantage to outsourcing software developers in Vietnam: Companies can receive high-quality development services in Vietnam for a lot less money than an in-house team in their own countries.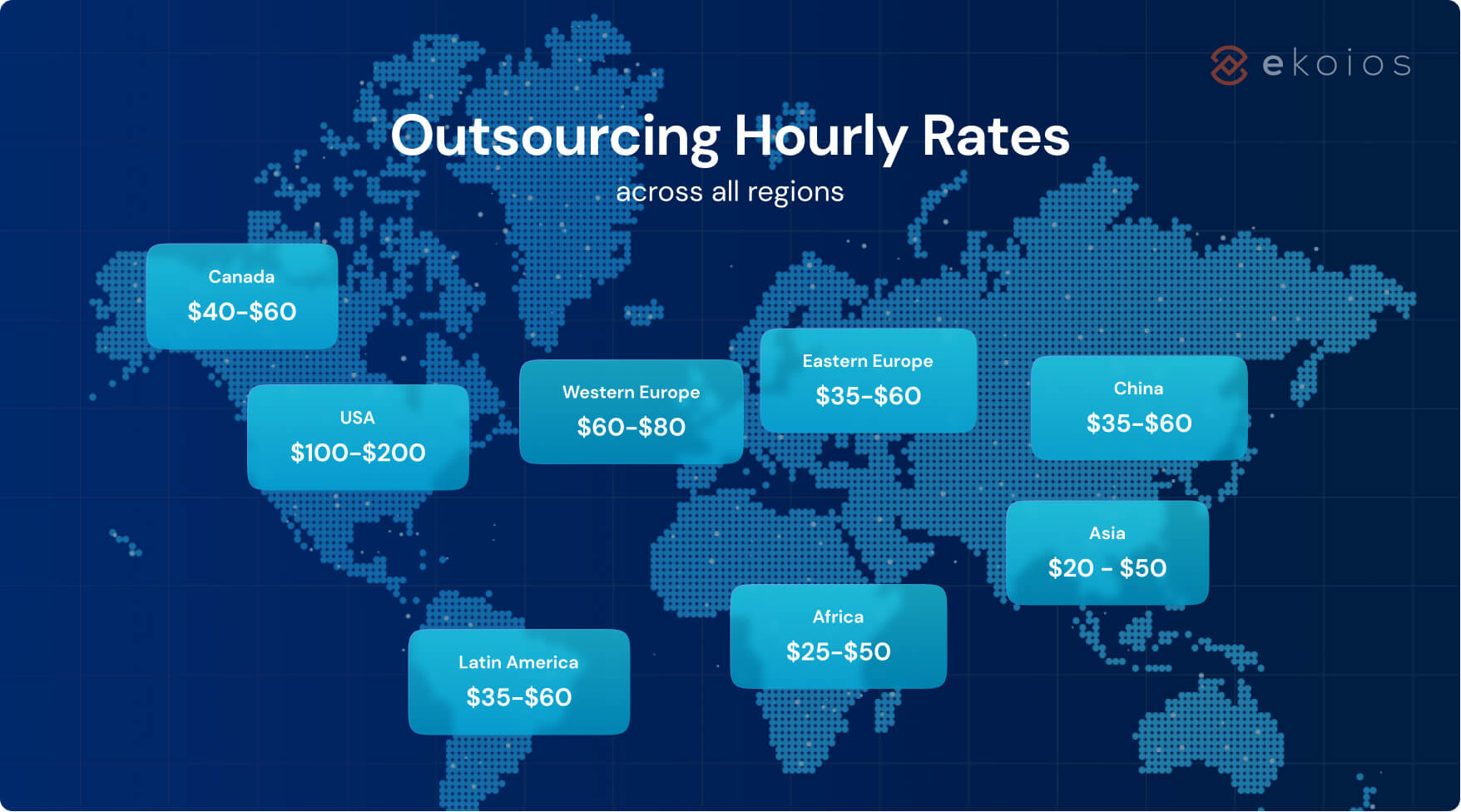 📌 Hire Developers: Get your winning team / Complete your in-house team
2. A young and well-educated workforce
The lack of tech talent has been an ongoing problem in many developed nations. Vietnam is currently moving in the opposite direction with an increasing number of software developers. According to TopDev, Vietnam currently houses 400,000+ developers, with an additional 50,000+ graduating each year. Companies can take advantage of this by selecting qualified staff from Vietnam's large pool of talent.
3. Technical expertise
The quality of technical education at 4,000+ universities and training centers across Vietnam is improving day by day. According to Accelerance and Pentalog report, the nation's developer skills are now ranking at #2 in Southeast Asia and #10 worldwide!
4. Favorable macroeconomic
The Vietnamese government has been providing tax breaks, preferential credit terms, exemptions from land rental, and other incentives to support local tech companies, allowing them to invest in R&D and infrastructure development. 3 high-tech parks built in Saigon, Da Nang, and Hoa Lac are all multi-million investments representing the country's ambition to become a world-leading technology hub.
5. Political stability
Vietnam is one of the Asian nations with the highest levels of socioeconomic stability. Since gaining independence in 1975, there have been no political disputes within the nation. To pave the way for economic development, the Vietnamese government has been preserving political stability for decades. This means that if you outsource to Vietnam, there are no worries about any potential disruptions to your project.
6. English & Japanese Proficiency
Vietnam's English proficiency was ranked 60th overall and 7th in Asia in the EF English Proficiency Index 2022, a significant improvement from previous years.
Teaching English as a second language has also been implemented in Vietnamese educational institutions, which undoubtedly helps to increase student mobility and cross-border workforce collaborations.
Additionally, there have been more Vietnamese people studying Japanese. The country had the highest number of test takers in Southeast Asia, at 71,242, according to the 2017 results for the Japanese Language Proficiency Test.
Leverage your software development with Ekoios Technology
When it comes to choosing a software development outsourcing vendor, there are many factors a company needs to carefully consider including project scope, specific features, technology stack, developer skills, budget, timeline & so on.
Ekoios Technology provides end-to-end outsourcing services to assist with your project no matter which stage, from solution design, and UI/UX, to development, operation, and maintenance. Our management team of over 20 years of IT experience and a diverse team of 180+ specialists guarantees a successful delivery – with high quality and on budget.
Ekoios is recognized by top institutions in the industry naming Clutch, GoodFirms, and Stevie Awards, holding a proven track record of 200+ projects delivered to enterprises and startups worldwide. Discuss your project with us today, and get it delivered in the optimal time, resources, and cost!
Looking for ways to optimize software development efforts?
Browse our software development outsourcing services and see what suits you. We're here to help with every development need.
Get the best insights to your inbox
I would like to receive communications about Ekoios tailored to my interests and preferences, including latest news about products, services, events and promotions. For more information, please see our
Privacy Policy
.
Get the best insights to your inbox
I would like to receive communications about Ekoios tailored to my interests and preferences, including latest news about products, services, events and promotions. For more information, please see our
Privacy Policy
.
Thinking of outsourcing to Vietnam?
Find out which firm is your best suit with our guide of Vietnam's top 21 outsourcing companies, covering all domains and industries.